Wellfleet Contemporary Homes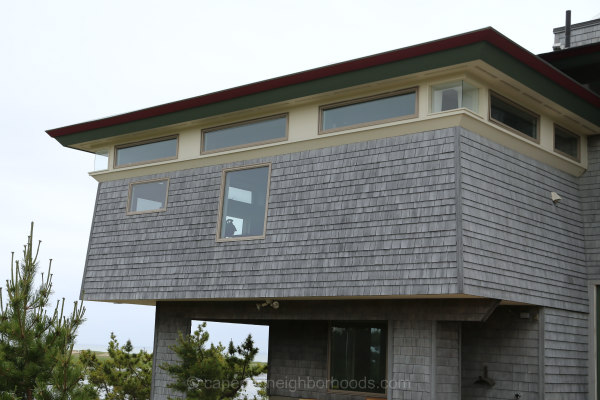 With its unique combination of beaches, pinewoods, and glacial ponds, Wellfleet and the Outer Cape have long been a haven for artists, writers and other free spirits. Starting in the late 1930s the Outer Cape attracted many of the luminaries in modern architecture, including Serge Chermayeff, Olav Hammarstrom, and Marcel Breuer, who built homes for themselves as well as friends and clients and helped create enclaves of Mid-Century Modern homes in Wellfleet. Other modernist designers included Jack Phillips, Charlie Zehnder, and Henry Hebbelin. This group of creatives hobnobbed with other architects, writers, artists, and academics over long walks in the woods or while enjoying the view across one of the many kettle ponds.
True to the mantra of integrating man with nature, many of the homes specifically incorporated salvaged material, including Homasote and even driftwood. Mid-Century Modern refers to both the time period in which the movement caught fire -- after WW II -- as well as the style of design. In particular, Mid-Century Modern Homes are designed to have an "open relationship" between the home and the natural setting as well as a simple geometric form and absence of any reference to a particular historical style.

The Colony of Wellfleet, a collection of 10 Bauhaus-style cottages, was built in 1948 by architects Nathaniel Saltonstall and Oliver P. Morton as part of this movement. The cottages overlook the Wellfleet Harbor and bay along scenic Chequesset Neck Road but were intended as a Mid-century Modern retreat for artists and their patrons, with each cottage furnished with pieces by the leading modernists of the day. The resort continues to serve as a destination for creatives, attracting famous writers, professors, poets, and scientists. Most of Wellfleet's Mid-Century Modern houses are scattered between the kettle ponds and ocean at the east edge of town with a small cluster of homes, such as the Kuhn property, located on or near Wellfleet's islands between Wellfleet Harbor and Cape Cod Bay.
Wellfleet Contemporary Homes For Sale
Wellfleet Contemporary Homes For Sale
December 7, 2023
$2,095,000
Med. List Price