Cape Cod Waterfront Homes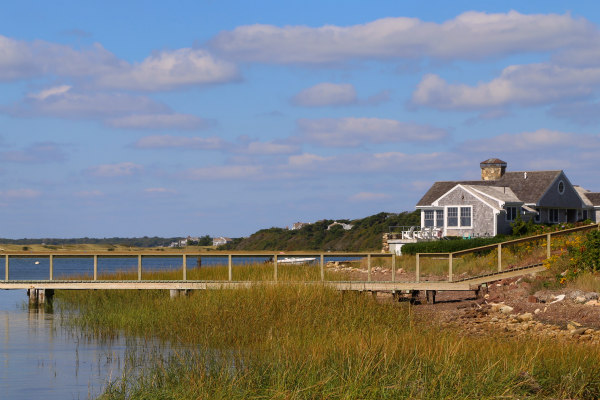 Searching for waterfront property on Cape Cod can be simultaneously exciting and confusing. Waterfront properties on Cape Cod range from direct access to the ocean to frontage on a bay, pond, or lake, depending upon their location.
From flood insurance to tidal changes, mooring availability and beach access, it is important to have a real estate professional by your side who can provide guidance on these issues. Our website offers view of waterfront property by both town and neighborhood so that you can most efficiently focus your search and make the right choice. If a waterfront home challenges your budget, you may interested in a waterview home.
Cape Cod Waterfront Homes For Sale
Cape Cod Waterfront Homes For Sale
September 29, 2023
$2,300,000
Med. List Price
Explore Cape Cod Waterfront Homes
More About Cape Cod Waterfront Homes
Cape Cod Waterfront Home Considerations
Location — do you want to be near a bustling resort area or town or are you looking for a more secluded retreat away from the crowds?
Consider the property more than the structure — you may fall in love with a house but realize only after buying it, that the swimming isn't ideal or there is a 10-year wait for a mooring to use your boat. Tides can also be a strong factor in limiting when you can use a boat and even access the beach. You can change the house but you can't change the property so research is essential.
Flood zones and insurance — Flood insurance is often critical for waterfront properties, even if you're not technically in a designated flood zone, so budget for premiums accordingly.
Easements and Rights of Way — check for any easements or Rights of Way on your property that grant others access to the water through your land. Easements can impact your privacy and control over the shoreline so understanding these rights is key before making a purchase.
Permits and Restrictions — waterfront properties often come with specific zoning regulations, environmental permits, and restrictions. These rules may limit construction, renovations or additions, to protect the local ecosystem. It's important to understand what improvements you can and cannot make before purchase. For example, Cape Cod has stopped issuing permits for new boat docks so you are unable to build a new dock, regardless of what the listing may say.
Property condition — erosion, exposure to saltwater and other harsh weather conditions all affect a property's condition as well as the need for ongoing maintenance. Understanding the history of the property and its resilience against natural elements is vital to avoid future surprises.