Telford 180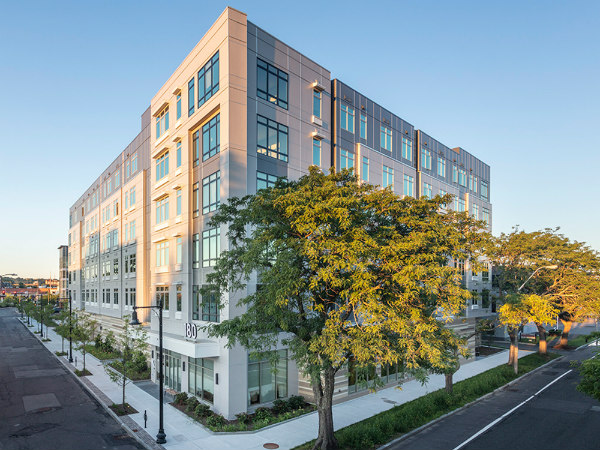 Telford 180 is an upscale condo building located in Allston at the corner of Telford Street and Western Avenue. Recently completed, Telford 180 is a sleek, six-story mid-rise building with a total of 85 units. Floor plans at Telford 180 include studio, one-, two-, and three-bedroom layouts.
Telford 180 Condos For Sale
Telford 180 Condos For Sale
December 9, 2023
Condo:
Telford 180 Condominium
Condo:
Telford 180 Condominium
More About Telford 180
Telford 180 Amenities
Amenities at Telford 180 include garage parking, an elevator and a fitness area. As well, you'll find a club room, bicycle storage, plus some outdoor space with fire pits and grills.
Telford 180 Neighborhood
The growing area has become one of Boston's hippest suburbs, close to public transportation and walking and biking trails. The location makes it easy to head to Downtown Boston or Cambridge, with plenty of nearby restaurants, bars and even watersports like kayaking and canoeing out on the Charles River.
Of course, the area also has plenty of history to its name. In fact, the Allston area was once known as the county's first streetcar suburb and home to some of Boston's wealthiest residents. The area still contains quite a few late 1800s-era and early 1900s-era Victorian homes. You'll also find some triple-deckers and some brick apartment buildings in Allston.
Decades later, the Allston neighborhood is a popular place for college students and the real estate market is thriving. That's partially due to the fact that it's relatively affordable when compared to other parts of Boston. Boston College and Boston University students commonly frequent the neighborhood, and that's because there's high demand for off-campus student housing in the area. Harvard University owns a large section of Allston, plus the university is currently expanding in North Allston.
It also helps that there's a new commuter rail stop that sits on the border of the neighborhood. As for Telford 180, it is one of the newest additions to the neighborhood, and the option for new construction is a big part of its appeal.
Telford 180 Fast Facts
Units: 85
Stories: 6
Delivered: 2017
Ownership: Condominium
Location: Corner of Telford Street and Western Avenue
Neighborhood: Allston
Address: 180 Telford Street, MA 02134
Search Allston Condo Developments
-- Inquire About Telford 180 --