Cape Cod Riverfront Homes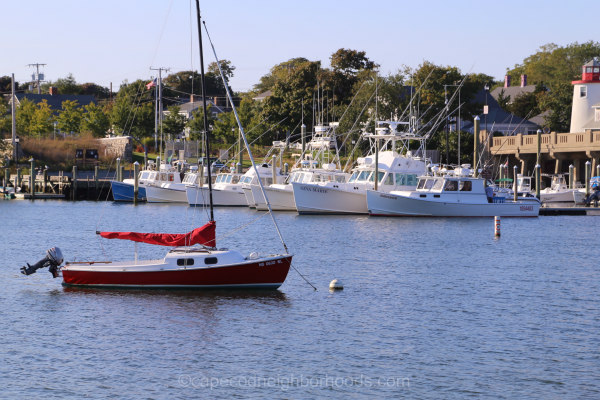 While Cape Cod is best known as a coastal paradise for its pristine beaches, it also offers riverfront living as a picturesque alternative. Some buyers are drawn to rivers for the outdoor recreation opportunities, including kayaking, paddle boarding, rafting and boating. Others find the area wildlife and nature preserves appealing. If the prospect of riverfront living appeals to you, feel free to explore the homes listed for sale on this page.
Cape Cod Riverfront Homes For Sale
Cape Cod Riverfront Homes For Sale
September 28, 2023
$2,350,000
Med. List Price
More About Cape Cod Riverfront Living
Namequoit River
Cape Cod boasts a number of navigable rivers popular with boaters, even allowing for boat docks in some areas.The Namequoit River, also known as "The River," is a winding inlet of salt water off Little Pleasant Bay that separates Barley Neck from East Orleans and South Orleans. Namequoit is especially prized by the boating and fishing communities because it's a deep water river providing easy access to the open ocean.
Bass River
For boating enthusiasts, the properties along the Bass River are particularly sought-after. This protected body of water runs between West Dennis and South Yarmouth and houses an array of marinas and homes boasting private boat docks.
The Fingers of West Dennis
Not to be overlooked are The Fingers of West Dennis, a collection of homes lining eight parallel, man-made canals on Weir Creek. Positioned just north of the West Dennis Beach, near the mouth of the Bass River, this neighborhood is a haven for boaters and other waterspouts aficionados. Select properties come with deep-water docks just steps from the back door.
Herring River
The Herring River in Harwich runs out to Nantucket Sound and a select number of homes feature private boat docks or moorings. Boating in the Herring River is somewhat restricted due to its tidal properties.
Oyster Pond River
The Oyster Pond River in Chatham runs between Oyster Pond and Stage Harbor. Many homes along the river feature either private boat docks or moorings and boaters enjoy convenient access to the open waters of both Nantucket Sound and the Atlantic Ocean.
Bumps River
The Bumps River is located in Barnstable and runs between the villages of Centerville and Osterville. Many homes on on this river have private boat docks and enjoy access to the open waters of Nantucket Sound. Residents enjoy convenient access to both Long Beach and Craigville Beach.
Search Cape Cod Riverfront Neighborhoods