Ritz-Carlton Residences South Station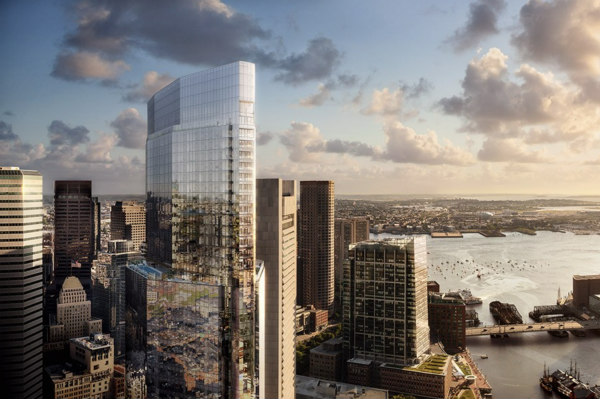 It's been years, if not decades in the making, but the Ritz-Carlton Residences are finally rising at South Station. The new, Ritz-Carlton branded condos will eventually take over the top 16 floors of the mixed-use tower that's under construction right now above South Station.
There will eventually be 166 luxury units available, with sweeping views of Boston Harbor, the Seaport, and the city skyline. Buyers can expect to find a host of ultra-luxurious features and finishes available, including floor-to-ceiling windows for admiring the sensational views from high above the surrounding neighborhood.
Ritz-Carlton Residences South Station Amenities
The property will include such amenities as resident gardens and walking paths, a dining terrace, some activity lawns, and a large private park. Other planned amenities include a fitness center, garage parking, a swimming pool, concierge services, and a pet spa.
Living here will also mean access to improved commuter options at South Station, including both enhanced bus service and access to a connected train station. As well, the mixed-use tower that contains the new condos will offer some shopping and dining options, as well as some office space, without ever venturing far from home.
The new condos and office tower are just one part of a multi-phase project. Plans also call for expanding and increasing the capacity of the bus terminal, as well as connecting it to the train terminal, making for an easier commute. Not only will it be more functional and useful for locals, but also more attractive to visitors in the future.
Ritz-Carlton Residences South Station Floor Plans
It's expected that buyers will be able to choose from a one-, two-, three-, or even four-bedroom condo in the building, as well as a penthouse unit. While the new building will likely still be under construction for some time, when finished it is expected to be one of the city's tallest buildings, at around 680 feet.
Search Financial District Condo Developments
Inquire About Ritz-Carlton Residences South Station