Meet Mark Washburn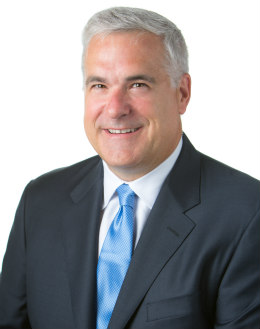 Favorite Cape beach? Newcomb Hollow
Famous person with whom you would like to dine? Warren Buffet
Best spot on Cape for sunset? Race Point
Favorite restaurant? Mac's Shack & Bluefins Sushi & Sake Bar
Preferred golf course? Cape Escape Mini Golf
Best lobster roll? Arnold's Warm Lobster Roll
Favorite Cape League baseball team? Orleans Firebirds
Favorite ice cream spot: Nauset Ice Cream
Most romantic location on Cape? Duck Pond at dusk
Favorite outdoor activity? Chasing stripers in the Bay
What attracted you to the Cape? Beautiful Outer Cape beaches
Mark is an entrepreneur having spent much of his career starting and managing early stage companies in the real estate and telecommunications industries.
Mark Washburn is the webmaster and blogger of the Coastal Neighborhoods Team. Mark believes that finding a new home on the Cape should be an easy and streamlined process for consumers. To this end, he developed the Coastal Neighborhoods Website to help educate Cape consumers about hundreds of Cape neighborhoods.
Currently Mark helps real estate agents connect with buyers and sellers of property. He is a recognized search engine optimization expert in the real estate industry and his agent partners have closed over 950 transactions and over $350M in sales from leads that he has generated.

Mark is an active real estate investor and a licensed Realtor in the states of Florida, Massachusetts, Virginia and the District of Columbia.

Mark was recognized as an Ernst & Young Entrepreneur of the Year Finalist and received the Boston Business Journal 40 Under 40 Award. He has been a frequent public speaker on entrepreneurship and a guest lecturer at the MIT Sloan School.
Outside of work, Mark enjoys boating on Cape Cod Bay, off-roading at Race Point, skiing, photography and staying fit. Mark is a dedicated 6:00 AM indoor spinner and is the co-owner of a CycleBar premium indoor cycling studio in Naples, FL.

Mark holds a BS from Clarkson University in Marketing and Computer-based Management Systems.
Contact Mark