Harwich Waterfront Homes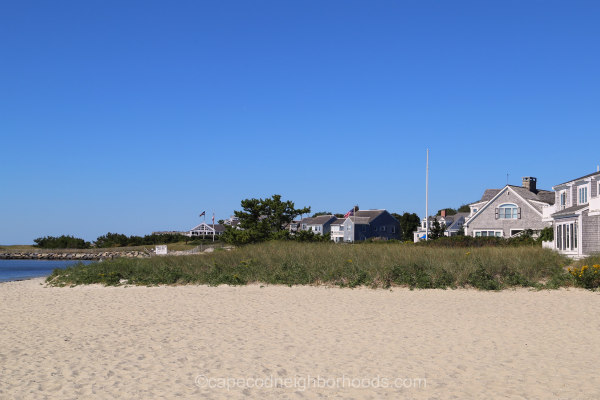 There is nothing that can compare to the peace, tranquility and sense of well-being that accompanies ownership of a piece of waterfront property. Harwich is unique among the Cape Cod communities in providing every form of aquatic activity ranging from swimming and sunbathing on the Nantucket Sound and Pleasant Bay beaches, to boating and deep sea fishing out of the three harbors, and canoeing and water skiing on some of the larger ponds.
With its diverse mix of landscapes, Harwich offers a variety of waterfront property options with the price reflecting the proximity of the water. Waterfront homes range from tear-downs to multi-million dollar mansions to older "camp and cottage" communities that have withstood years of renovations to evolve from a summer cottage to year-round estate.

While "walk to the beach" in real estate parlance isn't necessarily "waterfront," it's another more affordable option and typically considered to be anything under ½ mile away to a beach and/or swimming hole. Working with a Harwich real estate professional can assure appropriate analysis of your needs as well as review of boating access, flood zones, and other potential conservation issues that could impact your purchase.
Harwich Waterfront Homes For Sale
Harwich Waterfront Homes For Sale
March 23, 2023
$1,150,000
Med. List Price
Explore Harwich Beach Neighborhoods