Harwich Beach Homes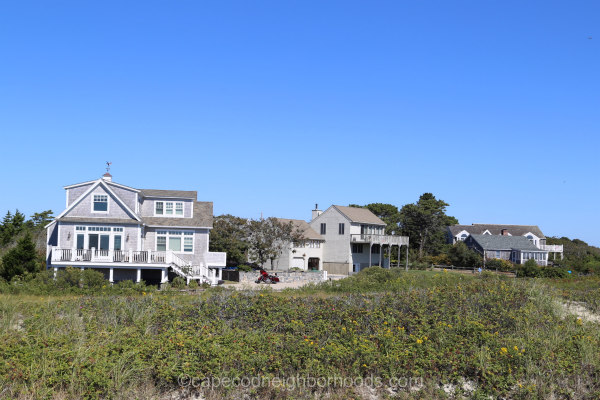 Harwich is a popular beach community with miles of shoreline on Nantucket Sound and additionally shoreline along Pleasant Bay in East Harwich. Generations of families have enjoyed the sandy beaches that line Nantucket Sound in Harwich and many homes in this area are located within walking distance of the beach. Campgrounds Beach with its funky vibe, Pleasant Road Beach with lifeguards and a large parking lot and Red River Beach with its wide sandy expanse are three of the better known beaches in Harwich. Parking can be tight at many of the Harwich Beaches, so finding a beach house within walking distance is truly a priority in Harwich.

The properties displayed on this page are located within 1/3 of a mile of a beach in Harwich.
Harwich Homes Close to a Beach
Harwich Homes Close to a Beach
May 22, 2022
This quaint ranch house is an easy walk to nearby Pleasant Road Beach, West Harwich. A typical Cape Cod cottage built in 1950 was renovated in 1981 to include new kitchen appliances, insulated...
A warm and welcoming 55+ community condo just steps from everything a quaint seaport village offers. Looking to down size and can't find a place? Have you been searching for stress-free,...
Explore Harwich Beach Neighborhoods