Cape Cod Real Estate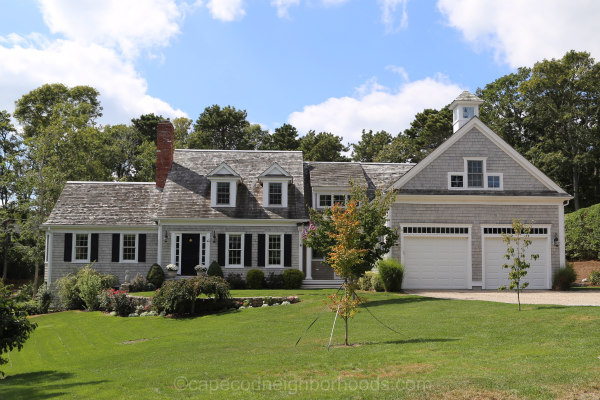 From large waterfront estates, to seasonal beach cottages, Cape Cod has an amazing array of homes to choose from. This site features all the active homes on Cape Cod, from the Canal in Bourne to the dunes in Provincetown. Our site pulls listing data directly from the MLS every 15 minutes and only displays active listings available for sale. No more wasting your time looking at expired or sold homes that commonly populate the search results on Zillow, Trulia and similar advertising portals.
Our firm has offices across the Cape and experienced advisors knowledgeable about all the nuances of searching for a Cape Cod home. Read more about Cape Cod real estate.
Cape Cod Real Estate For Sale
Cape Cod Real Estate For Sale
October 3, 2023
$1,047,000
Med. List Price
More About Cape Cod Real Estate
Five Cape Cod Home Buying Considerations
1. Where to buy on Cape Cod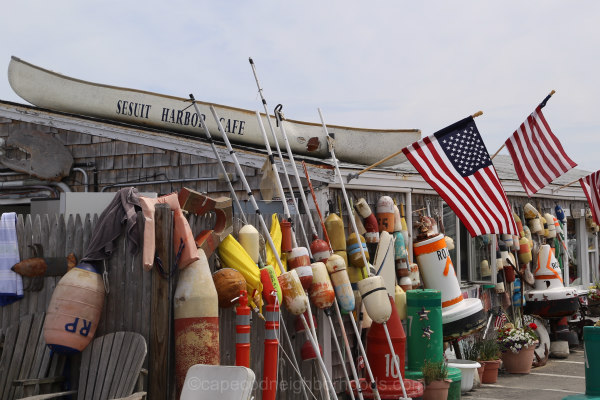 The 65-mile Cape Cod peninsula is divided into four sections: The Upper Cape, Mid Cape, Lower Cape and Outer Cape. Each of these ares has unique features that appeal to some and are less alluring to others. The Cape is further segmented into 15 towns, each of which has a number of villages. While it can be daunting to try and learn the nuances of each Cape town and village, one of our real estate advisors can assist in narrowing your search.
2. Distance to the beach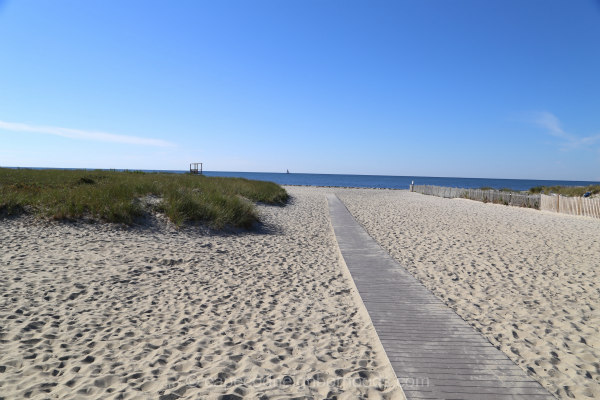 With 559 miles of shoreline, most Cape Cod homes have reasonably convenient access to a beach. One of the key considerations for many home buyers is whether the location is within walking distance to the beach. This can be a critically important factor in the busy summer months when beach parking lots reach full capacity early in the day. One thing for certain-home prices increase as you get closer to the beach. While prices for homes near or on the beach vary widely by town, our website provides detailed town-by-town information about Cape Cod beach homes.
3. Access to amenities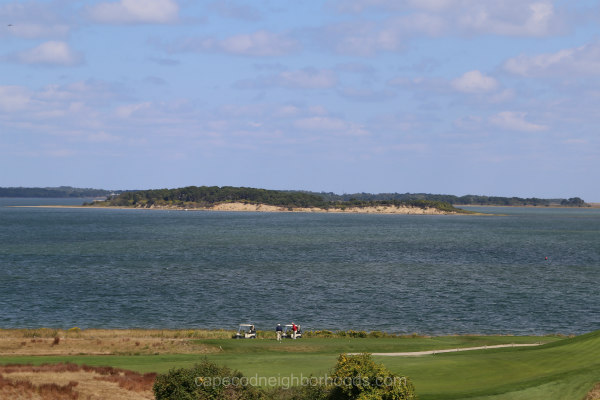 The Cape is a place where people come to unwind and get away from the stresses of modern-day life. Having convenient access to amenities that are important to your lifestyle drives many home purchase decisions on Cape Cod.
Popular amenities include access to golf and the Cape is home to a handful of exclusive country clubs like New Seabury, Ridge Club and Willowbend where residents can live on a course. There are many other private and public courses on the Cape that are open and accessible to both beginners and experts.
The Cape's boaters and yachtsmen are a passionate bunch and homes with private boat docks are another key home buying driver. It is important to fully understand all tidal, depth and height restrictions associated with a given location.
Other key home buying drivers include access to the Cape's bike paths, proximity to the National Seashore and/or a freshwater kettle pond or a geographically desirable location near necessities such as shopping, dining and entertainment.
4. Waterfront vs. waterview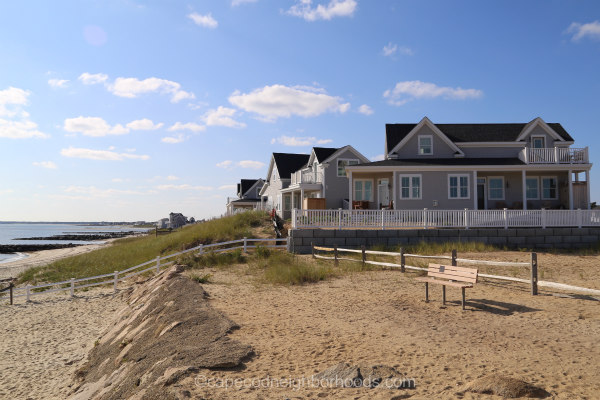 Waterfront and waterview homes in the same neighborhood can often have price points in different stratospheres. So many clients we work with have their heart set on a waterfront home until they start touring available inventory. Although this subtlety is not easy to fully understand while looking at homes on the Internet, our website provides a detailed inventory of available waterfront and waterview homes in every Cape Cod town.
5. New Construction vs resale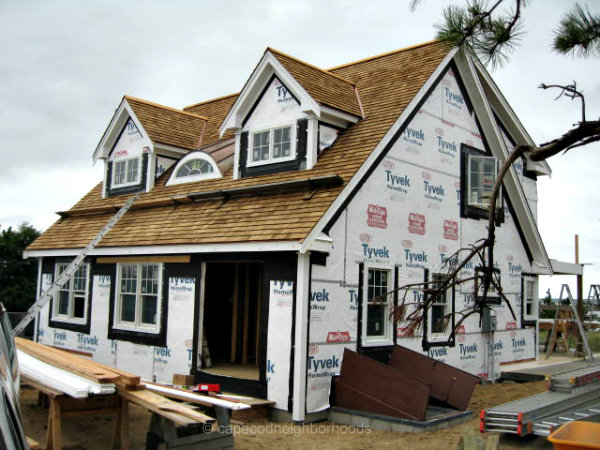 Cape Cod is unlike so much of the country where national builders like Pulte and Toll Brothers have new communities underway throughout the region. Most of the new construction on the Cape is single lot development and in many cases the previous home on the parcel was torn down. This limited supply of land and single home construction drives up the cost of Cape Cod new construction. Our client tours often include both new construction and resale homes to provide a well-rounded view of the market.
Where Should I Live on Cape Cod?
OK, you want a home on the Cape.......but exactly where is certainly not an easy question to pinpoint at the outset. Getting to know the four sections of Cape Cod is most helpful before you zero in on a location.
Want to learn more? The following summaries offer a quick peek at the four regions of Cape Cod. In addition to wonderful beaches, each section of the Cape has its own character and uniqueness that might make it stand out as the place for you.
Upper Cape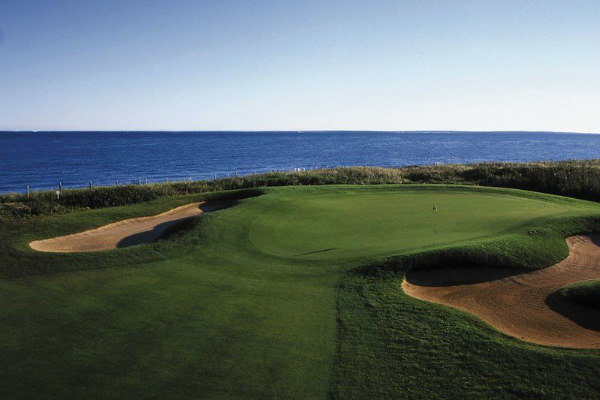 The Upper Cape is comprised of the four towns: Bourne; Sandwich; Falmouth and Mashpee. This is the area of the Cape where many residents commute off Cape to Boston and surrounding centers of employment. The Upper Cape also has the most year-round residents and convenient access to a wide-range of services like medical, restaurants and retail. The Cape's largest outdoor shopping center, Mashpee Commons, is found in the Upper Cape as is one of our larger employers, the Woods Hole Oceanographic Institution.
Upper Cape Beaches
The Upper Cape is bounded by water on three sides and residents enjoy Bay Beaches such as Sandy Neck. Buzzards Bay beaches include Old Silver Beach and Wood Neck Beach. The calm waters of Nantucket Sound are a draw and popular beaches include Falmouth Heights, Menauhant and South Cape Beach.
Upper Cape Boating
Boating is a popular activity on the Upper Cape with harbors and marinas found along the entire coastline including Sandwich Harbor on the Bay, Red Brook, Megansett, West Falmouth and Woods Hole Harbors on Buzzards Bay and Falmouth Harbor on Nantucket Sound.
Upper Cape Golf
Golfing is a cherished Upper Cape activity and upscale country clubs like New Seabury, the Ridge Club and Willowbend are located here. A number of outstanding public and semi-private courses are also located in the four Upper Cape towns.
Mid Cape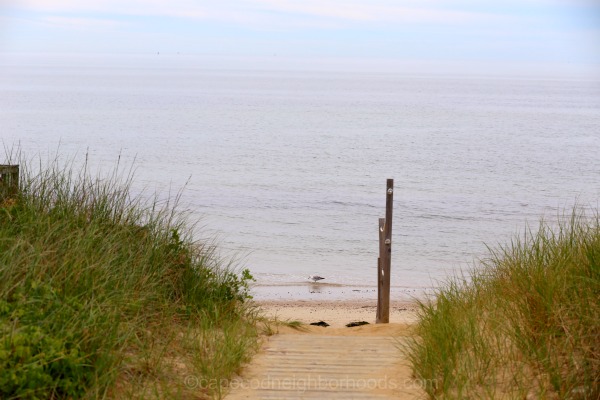 The Mid Cape includes the three towns of Barnstable, Dennis and Yarmouth. The village of Barnstable serves as the county seat of Barnstable County which includes all 15 towns on Cape Cod. Barnstable acts as the commercial and medical hub of Cod Cod and is home to the Cape Cod Mall and Cape Cod Hospital. It also serves as a transportation hub with a regional airport, Amtrak Station and two ferry lines providing service to Martha's Vineyard and Nantucket.
Mid Cape Beaches
All three Mid Cape towns have shoreline on both Cape Cod Bay to the north and Nantucket Sound to the south. Residents enjoy popular Bay Beaches including Chapin, Corporation, Gray's and Sandy Neck, and Covell, Craigville, Seagull, Smugglers and West Dennis Beaches on Nantucket Sound.
Mid Cape Boating
The Mid Cape features harbors on its north and south shoreline including Barnstable and Sesuit Harbors on Cape Cod Bay and Osterville and Hyannis Harbors on Nantucket Sound.
Mid Cape Golf
Golf courses are located throughout the Mid Cape with both private and public options. Cummaquid, The Club at Yarmouthport, Oyster Harbors and Wianno Golf are private Mid Cape courses. Public courses include Bass River, Bayberry Hills, Blue Rock and Dennis Highlands.
Lower Cape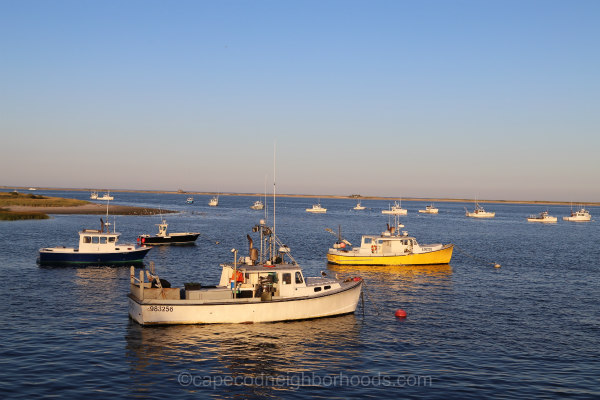 The Lower Cape includes the towns of Harwich, Brewster, Chatham and Orleans and these towns have a decidedly upscale vibe and aura. The Lower Cape towns have a significant population of second home owners and are noticeably quieter in the off-season.
Lower Cape Beaches
The Lower Cape has shoreline along Cape Cod Bay, Nantucket Sound and the Atlantic Ocean and there is truly a beach in this area for everyone. The tranquil waters of Cape Cod Bay are family favorites and feature significant tidal changes throughout the day and spectacular sunsets in the evening. Popular Bay beaches include Breakwater, Crosby and Skaket. There are many Lower Cape Nantucket Sound Beaches in Harwich and Chatham including Bank Street, Forest, Hardings, Ridgevale and Red River. Nauset Beach is the gold-standard Lower Cape Atlantic Ocean Beach. The Lower Cape is also home to many sparkling freshwater kettle ponds including Long Pond, the largest on the Cape.
Lower Cape Boating
Boating is extremely popular on the Lower Cape as evidenced by the incredible number of moorings found throughout this area. Harwich is known for its three harbors-Allen Harbor, Wychmere Harbor and Saquatucket Harbor offering deepwater access to Nantucket Sound. Not to be outdone, Chatham features three harbors located at the elbow of Cape Cod: the iconic Chatham Harbor, Outermost Harbor and Stage Harbor. Rock Harbor is the lone Lower Cape Bay Harbor located on the Orleans-Eastham line.
Lower Cape Golf
The Lower Cape offers numerous public and private venues to play a round of golf. Exclusive clubs on the Lower Cape include Cape Cod National, Eastward Ho, Ocean Edge and Wequassett.
Outer Cape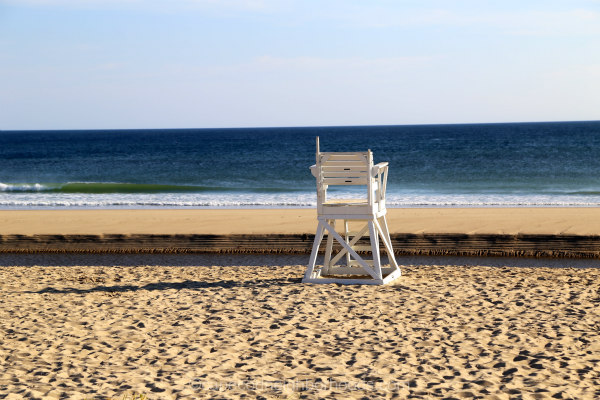 The Outer Cape is made up of the four eastern-most towns-Eastham, Wellfleet, Truro and Provincetown. This area has a casual, beachy vibe and is the most seasonal section of the Cape. Much of the shoreline is part of the Cape Cod National Seashore and forever protected from future development. With the least amount of commercial development on the Cape, there is more travel involved with accessing everyday necessities on the Outer Cape.
Outer Cape Beaches
The Atlantic Ocean beaches on the Outer Cape are often ranked as top beaches in the country and include-Ballston, Cahoon Hollow, Coast Guard, Head of the Meadow, Marconi and Race Point. Popular Outer Cape Bay beaches include-Corn Hill, First Encounter, Herring Cove and Mayo Beaches.
Outer Cape Boating
The Outer Cape is home to three harbors all of which are located on the Bay-Wellfleet Harbor, Pamet Harbor and Provincetown Harbor. Cape Cod Bay has significant tidal changes during the day, so boaters on the Outer Cape keep a close eye on their tide charts.
Outer Cape Golf
The Outer Cape has two public golf courses, Highland Links in Truro and Chequesset Neck in Wellfleet.
10 Tips To Look Like a Cape Cod Local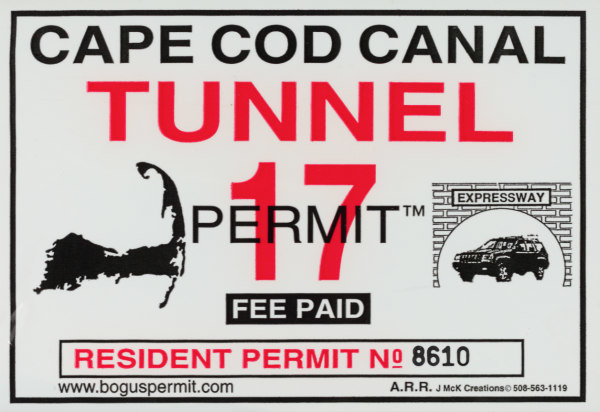 1. Never utter the expression "in Cape Cod," It's "on Cape Cod!"
2. When spelling the name of one of our "Port" villages, always use use a space between village name and port. It's Harwich Port not Harwichport.
3. When approaching one of our beloved rotaries, always yield to cars already in the rotary.
4. This is Red Sox Country, leave the Yankees gear at home. Expect to get heckled if you wear a Yankees hat to a Cape watering hole like the Beachcomber or DJ's.
5. Pop is the sound our fireworks make on the Fourth of July. It's not something you order with your lunch. We call it soda.
6. Don't ever under any circumstances ask for directions to the Cape Cod Tunnel.
7. Be in the know that the blue boxes in the marshes trap green heads.
8. The town between Orleans and Wellfleet has nothing to do with sliced deli meat. It's pronounced "East-um"
9. Just accept the fact that South Dennis is located to the north of Dennis Port
10. Fried clams are meant to be eaten whole including the bellies. Ordering clam strips is a sure sign that you are a tourist.
10 Tips For Authentic Cape Cod Curb Appeal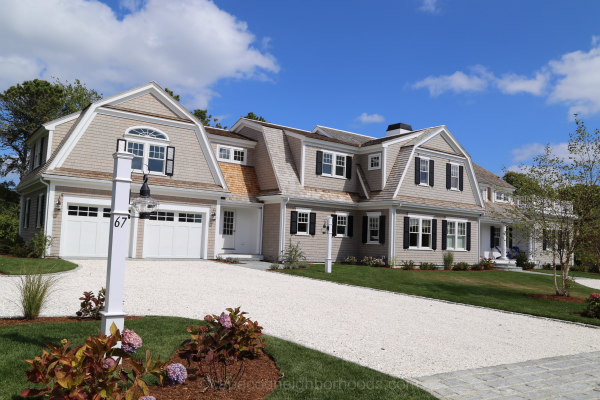 1. Blue Hydrangeas - The gold standard of Cape Cod landscaping looks great against weathered shingles
2. Crushed Clam Shell Drive - A driveway staple on the Cape and great for the environment
3. Onion Lanterns - Originated in Sandwich and provides warm welcoming evening illumination
4. Weathered Cedar Shingles - Nothing says Cape Cod like a weathered shingle sided house
5. Quarterboard Sign - Every Cape home deserves a sign over the garage or front door with a clever home name
6. Rosa Rugosa - Hardy enough for even beachfront settings with beautiful pink, white or purple flowers
7. Outdoor Shower - Is there anything better than showering outside after a day at the beach
8. Lobster Trap Buoys - Often found on the beach after a storm
9. Trellis With Roses - New Dawn Roses are the perfect climber for your Cape House trellis
10. White Trim - The perfect architectural partner for cedar shingles, new homes using maintenance-free PVC
20 Things We Love About Living On Cape Cod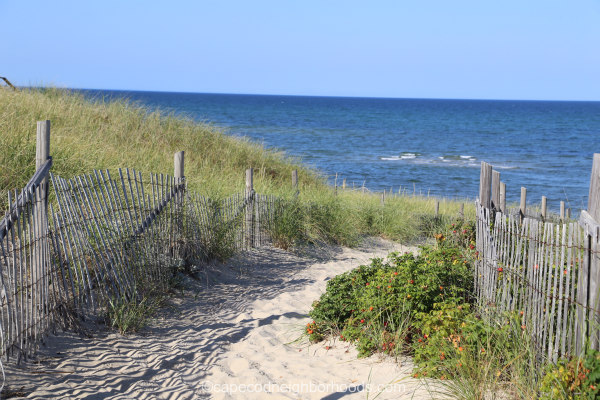 1. Beaches - With over 400 miles of shoreline a beach is never far away on Cape Cod
2. Riding on the Rail Trail - The 25-mile bike path runs from Yarmouth to Wellfleet and is a great way to see the Cape
3. Unique Towns - Each of the 15 Cape towns has its own unique persona with roots dating back to colonial times
4. Cod Summer League - Enjoy watching top college baseball players compete in a ten team league
5. Seafood - Enjoy your favorite freshly caught delicacy including steamers, lobster, striped bass, scallops and cod.
6. History - Explore 400 years of Cape history dating back to the Mayflower dropping its anchor in Provincetown in 1620
7. Cape Cod National Seashore - 43,000 acres of protected Atlantic shoreline stretching from Chatham to Provincetown
8. Kettle Ponds - Over 200 freshwater ponds that were created during the ice age offer wonderful summer swimming
9. Cape Architecture - Weathered shingles, white trim, blue hydrangeas and a clam shell drive....magnificant
10. Boating - From Buzzards Bay to Pleasant Bay and Cape Cod Bay, boating is wonderful on Cape Cod
11. Art Galleries - Artist are drawn to the Cape and their works are displayed in galleries throughout the
12. Cape Sunsets - The sun setting over Cape Cod Bay is a thing of beauty
13. Theatre - Live performances at many stages across the Cape including WHAT in Wellfleet
14. Back Roads - Get off Rt 6 and enjoy beautiful back roads like Old Kings Highway and Ocean View Drive in Wellfleet
15. Holiday Celebrations - From 4th of July parades to December holiday strolls, the Cape has much holiday spirit
16. Strict Development Regulations - You won't find high-rise condos and miles of waterfront hotels on Cape Cod, our zoning regulations have limited large scale development so common in waterfront communities
17. Ice Cream - Cape Cod does ice cream right and nearly every town has a beloved local ice cream shop
18. Off-roading - Driving your vehicle on the sand to a spot on a beautiful Cape beach has the makings of a great day
19. Nature Trails - Cape towns have prioritized conservation efforts and hundreds of trails are available for enjoying nature
20. Year-round Golf - Our mild climate makes year-round golf viable at several Cape courses
Famous Cape Cod Residents
The lure of Cape Cod is strong and many famous individuals have elected to to make this special place their home. While the Kennedy's are arguably our most famous residents, there are many other notable Cape residents. The towns of Barnstable, Chatham and Provincetown have historically attracted the most famous residents. The following are our picks for the most famous resident of each Cape town.
-- I Have A Question About Cape Cod Real Estate --