Cape Cod Homes With Boat Docks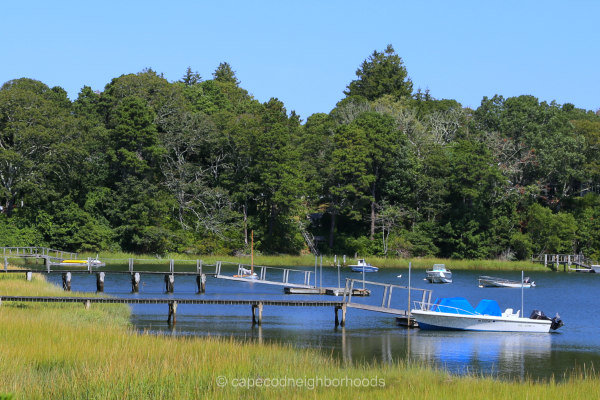 Boating and Cape Cod have been joined at the hip from the early Colonial days when the Pilgrims sailed into Provincetown Harbor in 1620. Serious boaters crave the convenience of having a private boat dock behind their home …no car ride in heavy traffic to the marina…no waiting in line at the municipal boat ramp and no rowing to a mooring in a cramped and tippy dinghy.
Owning a boat dock on Cape Cod brings numerous benefits, including quick access to the water and bypassing the often lengthy waits for a mooring. These highly coveted properties are in limited supply due to zoning regulations precluding the construction of new boat docks. As a result, buyers can only purchase homes with existing docks, making them even more valuable, especially those with deep-water access.
Cape Cod Homes For Sale With Boat Docks
Cape Cod Homes With Boat Docks For Sale
September 28, 2023
$3,595,000
Med. List Price
More About Cape Cod Homes With Boat Docks
Boat Dock Considerations
There are a number of additional considerations to be aware of when owning a boat dock. First, understanding the size of the boat you need to accommodate is crucial. Second, tidal issues may further limit the size and type of boat that can be stored. Cape Cod offers a diverse range of waterfront exposures, including oceanfront, Bayfront, and riverside properties. Each type of waterfront location offers a different experience and may have varying levels of access to boat docks and navigable waters. For instance, if your property is on the opposite side of a bridge, sailing under it to reach deeper waters or other destinations may come with height restrictions for your boat. Moreover, some locations have shallow, marshy areas that require careful navigation which might not be suitable for larger boats.
Many boat docks attached to Cape Cod homes are floating, seasonal structures that need to be stored outside the water for the winter. Permanent boat docks must withstand the elements of a New England winter, including harsh saltwater exposure. Either way, expect to invest in additional insurance for your boat dock as well as ongoing maintenance to ensure it is structurally sound and robust enough to handle summer traffic going on and off the boat.
Owning a home with a boat dock on Cape Cod provides endless opportunities for waterfront adventures. However, it's essential to approach the buying process with careful consideration of zoning regulations, dock condition, water depth, and insurance. This page details all the homes currently listed for sale on Cape Cod with boat docks. We can fine-tune a search to your specific desired location, boat size, and budget.
Search Cape Cod Homes With Boat Docks