Winter Hill -- Popular Somerville Neighborhood
Posted by Mark Washburn on Friday, November 6, 2020 at 12:36 PM
By Mark Washburn / November 6, 2020
Comment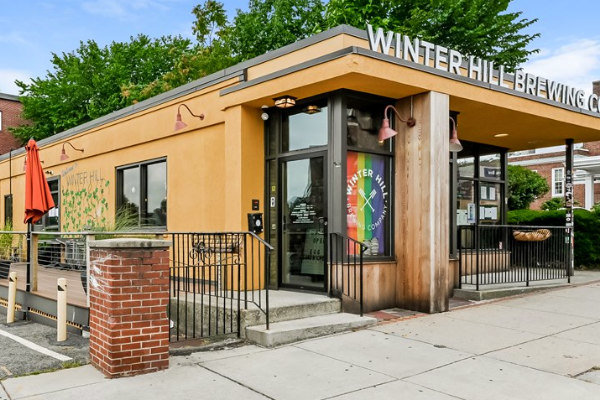 Celebrated these days for its tree-lines streets, its historic homes and its parks, it's not surprising that Winter Hill is one of Somerville's most popular neighborhoods. It's also relatively close to the highway, with easy access to area grocery stores, restaurants, shops and schools.
This mostly residential neighborhood includes a mix of long-time residents, young families and even university students. While some have traditionally found Winter Hill relatively more affordable than the rest of Somerville, housing prices are certainly going up.
While the neighborhood has in the past had an unsavory history at times, in more recent years it's been drawing in new residents and businesses. For years neighbors have pushed for a long-term plan to help Winter Hill retain some of its history, while also pushing ahead to the future.
While you won't currently find an MBTA stop in Winter Hill, there are plans to add new Somerville stations as part of the Green Line Extension. That's just one of the things driving more people to move to Winter Hill, as well as driving up property values in the neighborhood.
Although Winter Hill doesn't currently have a lot of entertainment options either, some are hoping future development will help bring that closer to home. Afterall, the neighborhood is full of history, and can be traced back to at least the 18th century.
The neighborhood of Winter Hill gets its name from an actual hill. The hill played a part during the Revolutionary War. It's said Paul Revere passed over Winter Hill during his "Midnight Ride".
To this day, you'll still find a number of buildings standing in Winter Hill that have a spot on the National Register of Historic Places. While certainly not centuries old, you may also be able to find the apartment that President Barack Obama once lived in while studying at Harvard Law.