Whydah: Cape Cod's Pirate Ship
Posted by Mark Washburn on Saturday, August 4, 2018 at 11:38 AM
By Mark Washburn / August 4, 2018
Comment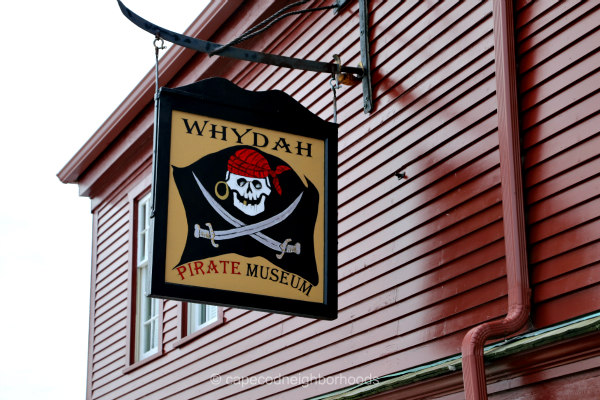 Much more than just unearthed treasures on display in a Cape Cod museum, the old Whydah pirate ship continues to attract interest, hundreds of years after it first disappeared. The galley ship came under control of pirates in the early 1700s, only to wreck during a powerful storm near Wellfleet, taking most of its crew down with it, and possibly its many treasures.

It's said that up to five tons of pirated gold, silver and jewelry may have been onboard when the ship went down. Published reports suggest the ship's wreckage scattered across four miles of coastline.

It's suspected that locals likely quickly scoured the beach looking for some of that treasure, possibly even burying it in what's now part of the Cape Cod National Seashore. Much of that's remained pure legend until recently.

In fact, it took more than 250 years before any of the ship's wreckage was seen again. Researchers first uncovered it off the coast of Wellfleet in the mid 1980s, under a total of 20 feet of water and sand.

The ship's inscribed bell is said to have been one of the most important, and first, finds. Since then, researchers have been able to find hundreds of thousands of pieces and artifacts, including a small brass placard bearing the ship's name and the date of its maiden voyage.

Some of these items are now on display in Provincetown and some now sit in the Whydah Pirate Museum in West Yarmouth. The museum is home to jewelry, weapons, clothing and other treasures, and open every day of the week to the public.

Said to be the only fully authenticated pirate shipwreck from the Golden Age ever to be discovered, the Whydah continually attracts interest from those on Cape Cod and beyond, as the legend of its lost treasure continues to unfold.