Why You Should Spend a Fall Weekend in Chatham
Posted by Mark Washburn on Thursday, August 18, 2022 at 5:12 AM
By Mark Washburn / August 18, 2022
Comment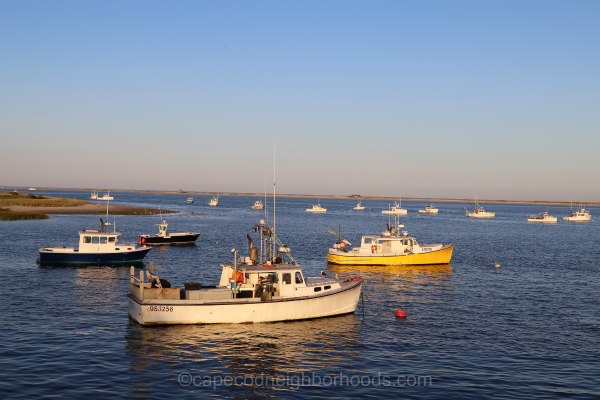 If you've been thinking about a trip to Cape Cod, now might be the best time of year to finalize your plans. The fall season is especially beautiful in Chatham and makes for a fantastic weekend.
While the largest crowds head to the Cape during the summer months, the fall season is the time of year when many hotels and restaurants are still open, but you no longer need to fight the crowds. The region is generally even more picturesque, as the blue ocean water provides a backdrop to the changing autumn leaves.
The weather is usually good too, as it generally seems to stay warm enough for visitors in Chatham in the fall, sometimes even into November. If this is the case, make time to take a long walk and explore the Monomoy National Wildlife Refuge.
You may spot a few seals out in the water while taking in views of Stage Harbor Lighthouse. It's possible to spot seals from Chatham Fish Pier too this time of year, especially when the fishing boats come into the harbor to unload the fresh catch of the day.
No matter the temperature, though, you can always head to Downtown Chatham and stroll through some of its unique shops. Even if it gets a bit chilly at night, you can simply grab a sweatshirt as you make your way through town.
If you're staying in one of the local hotels, you may find some discounts in the fall season, too. Depending on when you go, you may be able to plan your stay around some of the town's fun events, like Pumpkin People in the Park.
They're on display in Kate Gould Park from mid through late October. The end of the month also marks the annual Oktoberfest in Chatham. The one-day event brings in live music, a beer garden, games, and more.