Why the South End is a Foodie's Dream
Posted by Mark Washburn on Friday, March 17, 2023 at 1:06:07 PM
By Mark Washburn / March 17, 2023
Comment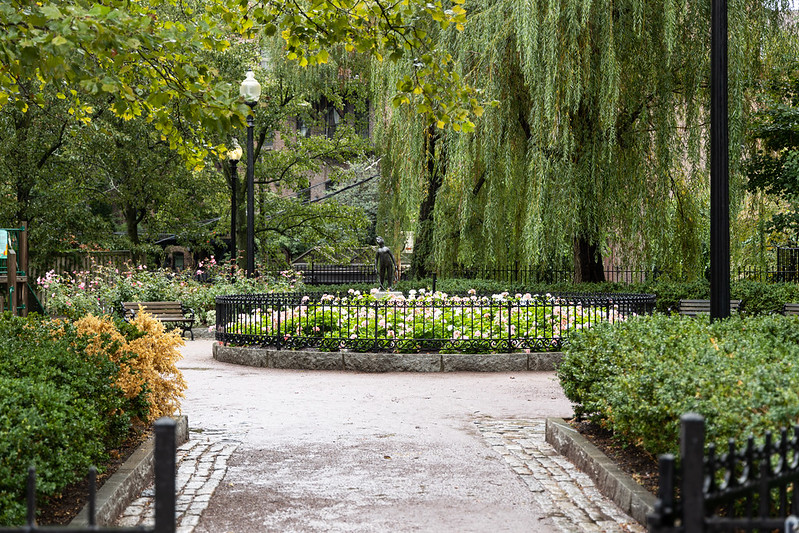 Photo: Billy Wilson
It's one of the most popular neighborhoods in Boston, and for good reason. Home to a diverse population of residents, the South End is close to downtown, plus filled with attractive Victorian brownstones, specialty shops, and, of course, dining options!
In fact, the South End is literally a dream location for foodies. You'll find just about everything on the menu in the South End, from Latin American to Thai, African to Indian and Brazilian.
In particular, Tremont Street is oftentimes referred to as Restaurant Row. For Italian food, you can always try Mida or SRV.
For fried clams and lobster rolls, you can make a stop at B & G Oysters. The location is open select days of the week for lunch and dinner.
If you're in the mood for French food, Petit Robert Bistro sits on Columbus Avenue. There's also the option for Greek dining at Kava Neo-Taverna.
For comfort food with flair, you can always try Darryl's Corner Bar & Kitchen. The location often has live music and entertainment on the menu, too.
The Beehive is a Bohemian-style restaurant, known to combine American and French food, while Orinoco Kitchen delivers Venezuelan dining and Toro is known as a Spanish tapas restaurant and bar that's been in operation for nearly 20 years. If you're in the mood for pizza, you can always try wood-fired pizza at Area Four Boston.
If you're searching for a neighborhood staple, make a stop at Charlie's Sandwich Shop. The nearly century-old diner serves up large portions for breakfast and lunch.
Locals also know to recommend Franklin Café. This late-night hotspot stays open until 2am every night of the week and serves its full menu until 1:30 in the morning.
Along with its late evening hours, The Franklin is open for Sunday brunch. Anchovies is another late-night spot that's open until 2am in the neighborhood.