Why The Cape Playhouse in Dennis is America's Favorite Summer Theater
Posted by Mark Washburn on Wednesday, February 22, 2023 at 2:55:30 PM
By Mark Washburn / February 22, 2023
Comment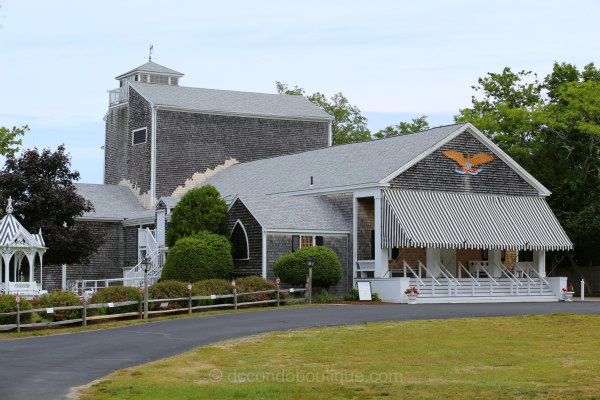 The long-standing Cape Playhouse in Dennis has been around for nearly a century, and it's probably not a stretch to call it America's favorite summer theater. Noted as the oldest professional summer theater in the country, each summer the Cape Playhouse welcomes in Broadway, film, and television performers to entertain the crowds for another season.
When the playhouse first opened in the late 1920s it gave performers an outlet with a professional stage in an area with cooler temperatures. While there was no air conditioning back then, people routinely traveled outside of New York when the theaters shut down during the warmer months of the year.
Over the years, the playhouse attracted some of the industry's biggest names, including Ginger Rogers, Humphrey Bogart, Julie Andrews, Bob Hope, Debbie Reynolds, and Betty White. It's said White once worked as an usher at the theater before gaining a spot on the stage.
Peter Fonda performed at the theater too, with a small part for his daughter, Jane Fonda. Some of the performances over the years at the playhouse have included My Fair Lady, Grease, Little Shop of Horrors, and Murder on the Orient Express.
The plays are generally performed over 10-days. The playhouse season typically begins in June and ends in September, with six different productions planned for this coming season.
The 2023 season opens with Ain't Misbehavin' in early June and closes with Camelot and Baskerville: A Sherlock Holmes Mystery. Tickets can be purchased as single seats, for groups, in flex pass groupings of up to five shows, or as a full six-show subscription.
The Cape Playhouse also has its own summer children's theatre school with its own schedule, including Annie and Shrek The Musical, Jr. There are additionally some Friday performances designated for kids.
You'll find the old playhouse right along Route 6A in Dennis. The campus also includes a fine dining restaurant called Encore Bistro & Bar.