Why Music Lovers Adore Charlestown
Posted by Mark Washburn on Friday, May 27, 2022 at 2:41 PM
By Mark Washburn / May 27, 2022
Comment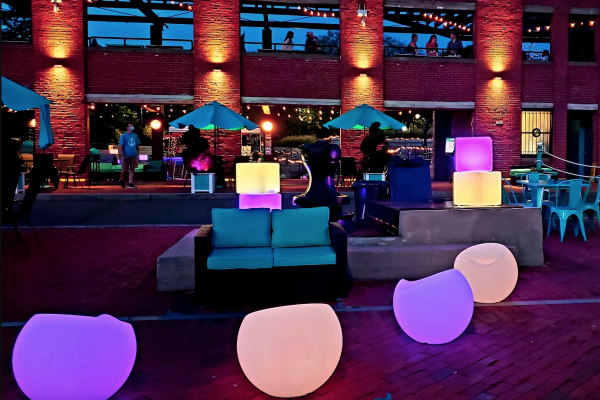 Music lovers adore Charlestown, and for good reason. As Boston's oldest neighborhood, Charlestown traces its history all the way back to the 1600s.
At that time, it was called Mishawaum. Flashforward to the late 1700s, and the neighborhood took on a major role in the Revolutionary War with the Battle of Bunker Hill.
Today, the Bunker Hill Monument still marks victory over the British, and the end of the Freedom Trail. Charlestown is also home to Navy Yard, which serves as home to the USS Constitution, which is one of the world's oldest ships.
But history isn't the only attraction. The Anchor at Charlestown Navy Yard is a performance and visual arts venue that sometimes serves up live performances in its amphitheater, including concerts as part of its live music series. These days, Charlestown remains an extremely popular location for aspiring young musicians.
Home to several music festivals, Charlestown is also home to other places that serve up live music, as well as food and drinks. The Charlestown neighborhood is known for its narrow streets too, some of which are lined by boutiques, restaurants, and shops.
As well, you'll find red brick townhouses with water and city skyline views. This lively, close-knit neighborhood offers a mix of historic townhomes and upscale waterfront homes.
It's extremely popular with buyers today, especially some of the newly renovated properties in the neighborhood. For years Charlestown attracted a large Irish Catholic population.
These days, you'll find of mix of people living in the neighborhood, including upper-class residents, middle-class and working-class. Even with some of its newly renovated properties however, history is still evident, as places like Warren Tavern still stand in the neighborhood.
Originally opened in the late 1700s, the tavern is considered one of the oldest in the nation and the oldest in the State of Massachusetts. It's the place to go if you've always wanted to dine in a tavern once frequented by the likes of George Washington and Paul Revere.
Search Boston By Neighborhood