Why Marblehead is the Yachting Capital of MA
Posted by Mark Washburn on Friday, January 31, 2020 at 4:23 PM
By Mark Washburn / January 31, 2020
Comment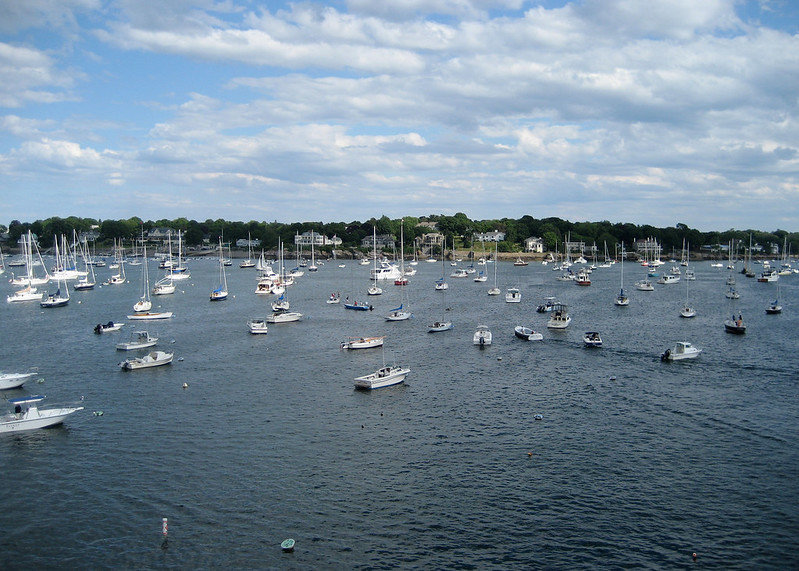 Photo: Leslie Stormes
Dating all the way back to the 1600s, Marblehead is known for its narrow streets and centuries-old buildings. It's seafaring history, however, is what put the town on track to being named the "Yachting Capital of Massachusetts".
If you ask some, though, it may really be the "Yachting Capital of the World". For generations Marblehead Harbor has served as the starting and ending port for international races.
To this day, the once prosperous fishing port remains a renowned location for sailing. While only about 20,000 people live in Marblehead, the town boasts around a half-dozen different yacht clubs, catering to grownups and kids alike.
The oldest yacht club in Marblehead dates back to the late 1800s. The town, though, also boasts the nation's oldest junior yacht club. Founded by kids, the club's main purpose is to teach kids in the area how to sail.
While some of the local yacht clubs host weekly races, perhaps the biggest week for sailing in Marblehead comes each July. Also dating back to the late 1800s, Marblehead Race Week brings in hundreds of boats and participants to Marblehead. For younger racers, there's the option of Marblehead Junior Race Week around the same time.
Just to the north of Boston, the tiny coastal town is also said to be the "Birthplace of Marine Aviation" and the disputed "Birthplace of the American Navy". The very first biplane was designed and built in a Marblehead boatyard.
Locals from Marblehead also commanded ships in the fight against the British. It's said a Marblehead regiment was responsible for rowing George Washington himself across the Delaware River in the Battle of Trenton.
Marblehead Harbor and local mariners also played a part in protecting the USS Constitution. Known as Old Ironsides, it's the Navy's oldest commissioned ship. The USS Constitution now sits in a Boston Naval yard.