Why Dennis Port Bills Itself as the Cultural Center of Cape Cod
Posted by Mark Washburn on Thursday, January 14, 2021 at 10:31 PM
By Mark Washburn / January 14, 2021
Comment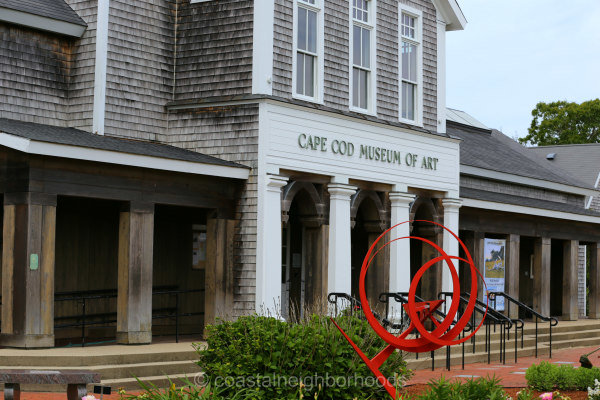 With a flourishing cultural and arts scene, Dennis Port is commonly billed as the "Cultural Center of Cape Cod". It's really no wonder, as Dennis Port is home to the Cape Cod Museum of Art.
The museum has been around for decades and is surrounded by a Sculpture Garden. Part of the Cape Cod Center for the Arts, you'll find several galleries, a film screening room and a museum shop on the property.
The Town of Dennis also boasts the Cape Playhouse Center for the Arts. The summer theater has been in operation for nearly a century and has attracted the likes of such entertainers as Betty White, Julie Andrews, Ginger Rogers and Henry Fonda over the years and decades.
About a decade ago, one woman's vision marked the beginning of an art colony in Dennis Port. It began with a lavender-hued home called Hydrangea House, brought back to life by a local artist.
She transformed the mid 1800s-era home into something new, complete with a working artist's studio. Her plan evolved into remaking the property into a place for other female artists to create and sell their own artwork.
That artwork ranged from handmade jewelry to glassware, paintings to baby clothing. These days, Hydrangea House operates as a unique gift shop, selling antiques, home décor, silk flower arrangements and locally-made jewelry.
True to its name, you'll also find some Hydrangea gifts, inspired by the hundreds of Cape Cod hydrangeas that surround the home. While perhaps not as widely known, the town is also home to a number of smaller galleries and craft shops.
As well, you'll find plenty of cafes and charming beach cottages. The scenic Cape Cod destination is also, of course, known for its warm water and its beaches, making it the perfect location for swimming or windsurfing while on Cape Cod.