Why Boaters Love Sesuit Harbor in East Dennis
Posted by Mark Washburn on Wednesday, January 18, 2023 at 4:50:32 PM
By Mark Washburn / January 18, 2023
Comment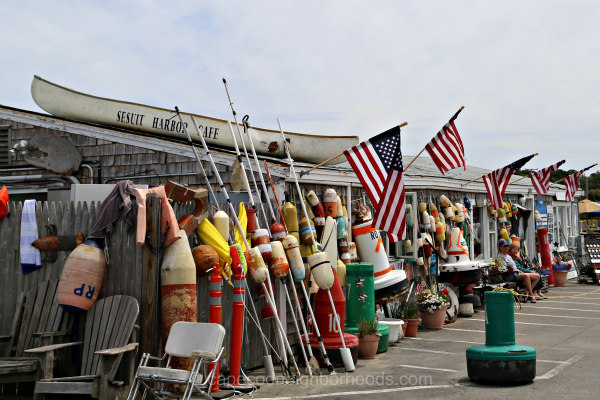 Cape Cod certainly promotes the enjoyment of a boating lifestyle, and boaters really seem to love Sesuit Harbor in East Dennis. It probably doesn't hurt that it takes just minutes to reach Cape Cod Bay from the harbor, which is why boat slips at Sesuit are often times in high demand.
Deep-water inlets are hard to find on Cape Cod Bay, and that's also part of the reason why Sesuit Harbor is so popular. At one time the harbor was Sesuit Creek, which connected up Scargo Lake and Cape Cod Bay.
It didn't used to be deep enough for boats, but that changed in the early 1980s when the harbor went in. These days, the channel is up to 100-feet wide in parts, plus it's been expanded from just a few boats to a harbor with enough room for nearly 1,000 boats.
That's not to say all the boaters who want a slip or mooring can even get one. There are stories of more than 30-year long waitlists at Sesuit Municipal Marina for boaters wanting to snag a spot.
For those who are still waiting, however, there are boat launches on both sides of the harbor, plus you can utilize daily trailer parking, on-site. Northside Marina is large and easier to get availability at, but it's also more expensive.
For those who don't own a boat but still want to visit the harbor, there are a number of tour operators that use the harbor, including some cruises and sportfishing boats. If driving, you'll find Sesuit Harbor to the north of Route 6A.
There is an on-site restaurant if you want a quick lunch or to dine on lobster rolls or even a raw bar with fresh oysters. Just down the street from Sesuit Harbor is Sesuit Harbor House, which is a treat in itself. The inn's main house dates back to the 1700s.