Who Knew - Peter Rabbit Romped in Sandwich
Posted by Mark Washburn on Tuesday, April 4, 2023 at 2:50:43 PM
By Mark Washburn / April 4, 2023
Comment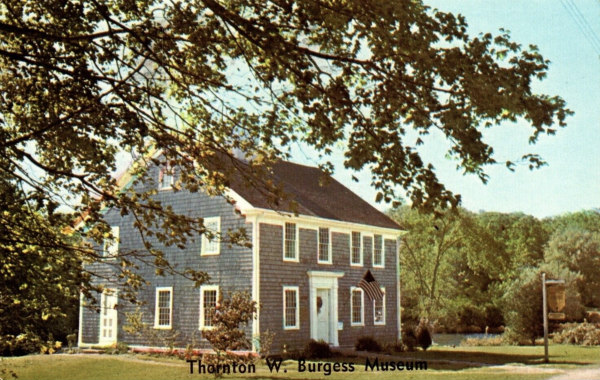 For generations it's been one of the most beloved childhood stories, but it turns out Peter Rabbit doesn't just have ties to England, but also Cape Cod. Around the turn-of-the-century, a woman named Beatrix Potter first published her version of "The Tale of Peter Rabbit".
However, there was also a man named Thornton W Burgess who lived in Sandwich around the same time and became a storyteller, himself. According to reports, nine years after Potter first released her version of Peter Rabbit, Burgess started mailing his own son tales of a rabbit named Peter, and his relationship with Farmer Brown and his peaches.
After a few of those stories were run by Good Housekeeping, Burgess was asked to submit more for a children's book. The American version of Peter Rabbit debuted in several chapters of "Old Mother West Wind".
Burgess' Peter Rabbit became part of newspaper syndication for decades, aired on national radio, and took on a starring role in countless books and stories. It's said Burgess refers to real locations in Sandwich when he mentions such places as the Smiling Pool and the Dear Old Briar Patch in his writings.
The stories weren't just for entrainment, though, as Burgess was said to use his stories to teach children about nature, conservation, and wild animals. His Peter often interacted with other wildlife and birdlife.
Today, the Thornton W Burgess Society's Green Briar Nature Center & Jam Kitchen sits along the shore of Smiling Pool in Sandwich, and just adjacent from the Briar Patch mentioned in the Peter Rabbit stories. Young visitors can play in the Green Meadow Forest or attend story time, which is also based on some Thomas Burgess stories.
There's a jam kitchen for visitors to see, some gardens, and a natural history library too, which focuses on Cape Cod's environmental history. You'll find the location in East Sandwich, off Discovery Hill Road.
Search Cape Cod by Region