Still Hope For White Crest Beach Parking Expansion
Posted by Mark Washburn on Saturday, July 14, 2018 at 10:56 AM
By Mark Washburn / July 14, 2018
Comment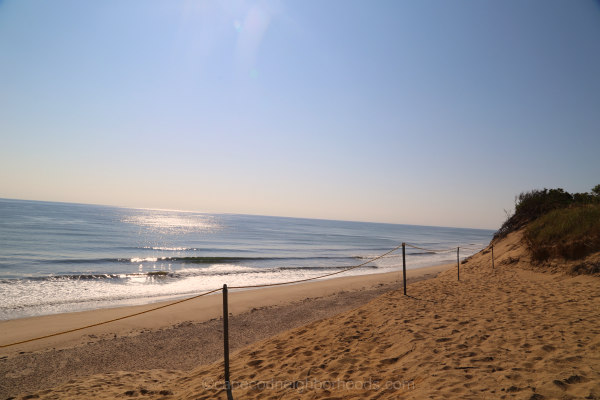 A favorite spot for surfers on Cape Cod, White Crest Beach is Wellfleet could soon offer up more parking to locals and visitors. Plans call for expanding the parking lot at the beach by hundreds of spaces, but it may not be as many as previously thought.

Right now the lot has room for around 200 vehicle spaces, but future plans could make additional room for a total of 460 cars to park in the area. Originally, planners set out to make a lot for up to 600 parking spaces, but its been reported that engineers weren't able to add that many spaces to their plan.

Some had also previously suggested making space for 1,000 vehicles, initiating concerns about how that could lead to increased traffic in the area, and mean a drain on the efforts of local police officers. The most current design plans, though, show the addition of more parking on the west side of Ocean View Drive, adding spaces and replacing some spaces that have been lost to erosion.

There's no doubt that erosion plays a role on the Cape. Area beaches have reportedly lost an untold number of parking spaces over the years, and some areas are at risk of even more parking erosion in the future.

In order to help turn that around, the latest expansion plan calls for borrowing $1.6 million to fund parking lot expansion at White Crest, which would have to come to a vote at a town meeting. To pass, the proposal needs a two-thirds majority vote. Unfortunately the warrant for this project was pulled from the 2018 agenda due to neighbor and abutter concerns.

The current parking lot at White Crest, on both sides of Ocean View Drive, generated more than $90,000 for the Town of Wellfleet last year, which may have even been down from previous years. It's said that many people park there in order to grab a beach shuttle.