Where to Sip on Cape Cod
Posted by Mark Washburn on Monday, January 18, 2016 at 8:27 AM
By Mark Washburn / January 18, 2016
Comment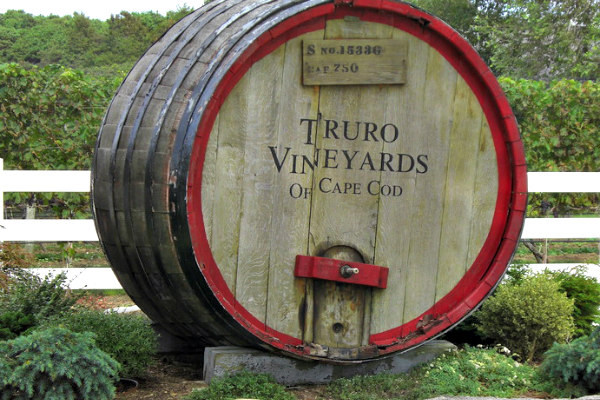 There's no doubt that Cape Cod is known for it's fresh seafood, but there's also the opportunity to wash it down with one of the many fantastic selections of local wine, beer and spirits. Here are just a few of the places to keep in mind when it comes to where to sip on Cape Cod:

First Crush Winery- Harwich

First on our list is the First Crush Winery. This unique coop offers the opportunity for wine connoisseurs to help out in the actual winemaking. The winery includes more than 300 coop members, invited to take part in hands-on events.

The idea is to showcase winemaking as a true social event, while also educating consumers about the winemaking process. The winery also hosts tours and tastings by appointment and delivers wine to area stores and restaurants.

Truro Vineyards of Cape Cod- North Truro

Truro Vineyards is a family-owned and operated business with the vineyard and winery all on site. In addition, the location includes a gift shop complete with local artwork, gourmet foods and wine accessories.

Open for guided tours of both the winery and vineyard, guests are invited to visit seasonally, between Memorial Day and Columbus Day.

South Hollow Spirits- North Truro

South Hollow Spirits is best known for it's spirited past. The makers of Twenty Boat Rum, this handcrafted spice rum honors the history of the sometimes fiery rumrunners who eluded authorities during Prohibition.

South Hollow's distillery mixes up small-batches of spirits, packed with local ingredients, but void of artificial sweeteners, colorings and flavorings. South Hollow Spirits is open every day of the week from May through October for tours and tastings, plus select hours in the spring and fall.

Cape Cod Beer- Hyannis

If a cold brew is more your flavor, Cape Cod Beer certainly hits the mark. This Hyannis brewery first started in 2004 and hosts public and private tours and tastings. In addition, the beer company hosts events throughout the year.

Cape Cod Beer is found in Hyannis, not far off Route 6. The brewery is open every day of the week but Sunday.

Devil's Purse- Dennis

Finally, round out your selections with the small craft brewery of Devil's Purse. The idea of a brewery began back in 2001 with some home brewers, but evolved in 2015 with a Dennis location.

Devil's Purse does not offer tours, but they do offer tastings on Fridays and Saturdays during the winter months. You'll find the brewery off Great Western Road.