Where To Go Off-roading on Cape Cod
Posted by Mark Washburn on Thursday, May 12, 2022 at 7:28 AM
By Mark Washburn / May 12, 2022
Comment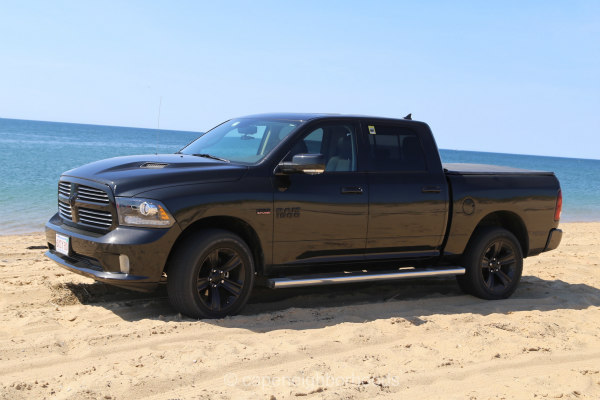 Part of the allure of going to Cape Cod is to experience the region's natural beauty, and one of the best ways to see it is to take things off-road. Luckily, there are several great places to go off-roading on Cape Cod.
Cape Cod National Seashore
You can't drive on all beaches, but some are receptive to off-roading. This includes the beaches on the north end of Cape Cod National Seashore. The area to use runs about five miles from Truro's Long Nook Beach to Provincetown's Race Point Lighthouse.
Sandy Neck Beach- Barnstable
The list also includes Sandy Neck Beach in Barnstable. While the beach is sometimes closed for plovers and the shoreline is rocky, Sandy Neck does have some off-roading trails. The far east end is where you'll find the vehicle-friendly area.
Nauset Beach- Orleans
Nauset Beach in Orleans allows for off-road vehicles year-round. The water is usually rough here, but you just can't beat being able to drive out on the sand and set up camp on the beach for the night.
Crowes Pasture & Chapin Memorial- Dennis
Dennis offers two off-road vehicle locations. The east end of town is where you'll find Crowes Pasture Conservation Area. This is a less secluded area, that isn't usually packed with tourists. Chapin Memorial Beach is fairly easy to reach, as a vehicle can access the sand via the site's main parking area.
No matter which location you choose on Cape Cod, make sure you have an SUV or a truck with four-wheel drive. You can't drive on the sand without it. You'll also need to have a shovel, spare tire, tow straps and other items just in case. Also remember that many beaches require a beach access sticker, and if you plan to camp, you'll likely need a permit for that, too.
Explore Cape Cod National Seashore Homes For Sale