Where to Dine in Harwich Port
Posted by Mark Washburn on Friday, April 17, 2015 at 2:30 PM
By Mark Washburn / April 17, 2015
Comment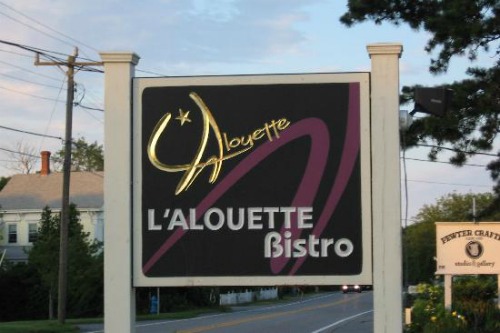 From fresh seafood to pub food, Harwich Port has a lot to offer hungry residents and visitors. We chose a select few of the best places to dine out on the Cape.

The Cape Sea Grille
The Cape Sea Grille offers fresh local seafood and fresh local ingredients to its mix of American-style cuisine. Located just steps away from the water, this elegant and upscale restaurant is found in an old sea captain's home, dating back to the 19th century.

The restaurant features such delicacies as whole lobster, lamb and steak. The Cape Sea Grill is located right off Route 28. Reservations are accepted.

L'Alouette
Our next stop on the culinary tour of Harwich Port includes a visit to L'Alouette. This French-inspired restaurant also offers selections using fresh, local ingredients. The restaurant offers such selections as seafood, veal, liver and duck. It also includes vegetarian selections by request.

L'Alouette only serves dinner, and is open during select days and hours during the winter months. It does take reservations, though. You'll find L'Alouette along Route 28.

Mooncussers Tavern
The famed Mooncussers Tavern describes itself as taking a modern twist to old world style. The location offers both dining and accommodations all in one convenient location, found inside the Harwich Port Seafarer Inn.

Expect to find a selection of tapas on the menu, as well as burgers, seafood, steak and more. Mooncussers Tavern is only open for dinner during the warmer months of the year. You'll find the tavern on Sisson Road.

Land Ho!
For a more relaxed atmosphere, head to Land Ho in Harwich Port. This is one of a handful of Land Ho restaurants in the Cape region, but the Harwich Port location has its own special features.

Diners enjoy an outdoor raw bar and cocktail bar, surrounded by flat screen TV's and heaters for when the sun goes down. The restaurant serves both lunch and dinner. You'll find it along Route 28.

Hot Stove Saloon
Finally, the Hot Stove Saloon is conveniently located right in the middle of the village. With memorabilia from the early 1900's, this location offers pub food with Cape Cod flair.

Diners feast on everything from fresh seafood rolls to thin crust pizza and chicken fingers. Kids are welcome, but you can't make reservations. The Hot Stove Saloon is open year-round.

Whether you're looking to feed a hungry family, or want to slow things down with a gourmet meal, you are sure to find just the right selections to tempt your taste buds dining in Harwich Port.