Where the Heck is Adams Shore?
Posted by Mark Washburn on Tuesday, November 16, 2021 at 11:03 AM
By Mark Washburn / November 16, 2021
Comment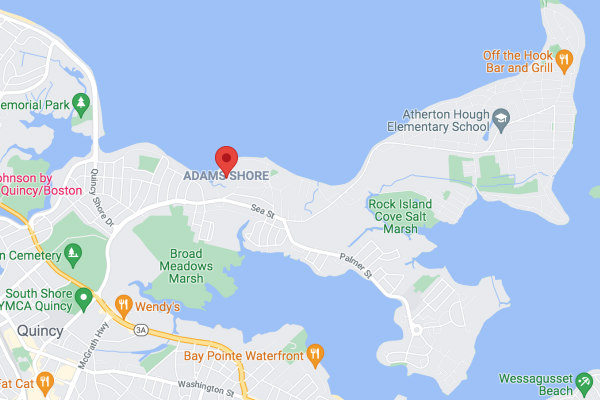 Sometimes referred to as the best kept secret in Quincy, the Adams Shore neighborhood is a great neighborhood for families. Right on Quincy Bay, you'll find Adams Shore at the entrance to Hough's Neck peninsula.
More specifically, Quincy Bay borders the neighborhood to its north, while Hough's Neck borders it to the east. Town River Bay is to the south and Merrymount is to the west.
At one time, Adams Shore belonged to the Adams family, including former presidents John Adams and John Quincy Adams. Later, the land turned into a vacation destination for wealthy people from the Boston area.
When it became easier for people to get to Cape Cod, summer visitors began heading there instead, and Adams Shore turned into a more traditional, year-round neighborhood. In more recent years, the neighborhood has boasted around 1,500 residents.
Home styles in Adams Shore include designs dating back to the late 1920s, or even closer to the turn-of-the-century. Some of the well-kept homes still come with such desirable features and finishes as hardwood floors and enclosed front porches.
There is also the possibility of finding some newer construction in Adams Shore, sometimes mixed in with older homes on neighborhood streets. Some of the homes of Adams Shore additionally enjoy the added advantage of unobstructed bay views.
Made up mostly of single-family homes today, Adams Shore is especially popular right now with young families. It's easy to see why, as the neighborhood offers easy access to both a beach and a park. The close-knit neighborhood also hosts annual events like a bike parade on the 4th of July.
As for Quincy, the city is considered a southern suburb of Boston. Officially established as its own city in the late 1800s, Quincy is home to several neighborhoods, including the waterfront neighborhood of Adams Shore.
Search Quincy Neighborhoods