Where Did Your Shrink Hang Out This Summer?
Posted by Mark Washburn on Wednesday, September 11, 2019 at 8:46 AM
By Mark Washburn / September 11, 2019
Comment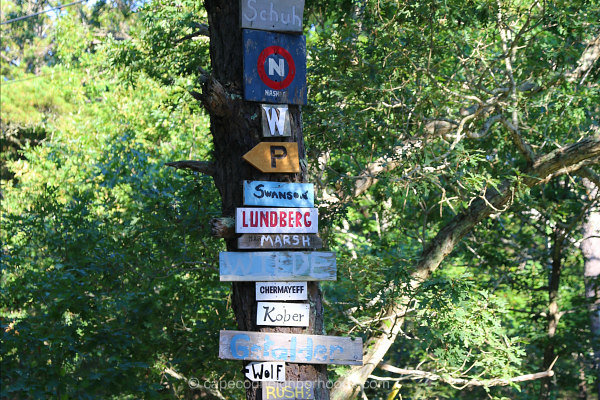 Cape Cod may draw in big crowds over the summer months, but the destination's not just for those in search of a summer vacation. The Cape also draws in thousands of professionals hoping to gain new skills to take back home when they leave.
In fact, it's relatively well known that Wellfleet and nearby Truro commonly drawing in a large number of psychiatrists and others in the mental health profession each year, some who come for seminars and some who come on their own accord. The latter is a tradition that's been in the making for decades.
Years ago, psychoanalysts first began gathering in the Wellfleet area, although at the time it was mostly an informal affair. Flash forward to more modern times and the location now hosts week-long seminars, with thousands of mental-health professionals drawn to the region each year, especially during the summer months.
The crowds of psychiatrists, psychologists and other mental health professionals are usually attracted to the quieter sections of Cape Cod, mostly between Memorial Day and Labor Day. Wellfleet may be tiny in population, but that doesn't keep these professionals away.
Years ago, the New York Times reported on the attraction, pointing out that Truro's Ballston Beach is sometimes called "Psychiatrist Beach". Not all therapists come strictly on their own. There's also the option of a more organized psychiatric summer retreat.
You'll find professional sessions scheduled in the area, sometimes with the Cape Cod Institute. These sessions allow professionals to come together in a relaxed environment and take advantage of educational courses. Some use the experience to gain continuing education credits to maintain their licenses.
At the same time, they're able to enjoy a relaxing, vacation-like atmosphere. From swimming in the ocean to hitting the nearest bike trail, there's nothing quite like the experience of spending your vacation time, or your professional time, on Cape Cod.