What's with all the Dredging on Cape Cod?
Posted by Mark Washburn on Monday, September 21, 2015 at 8:27 PM
By Mark Washburn / September 21, 2015
Comment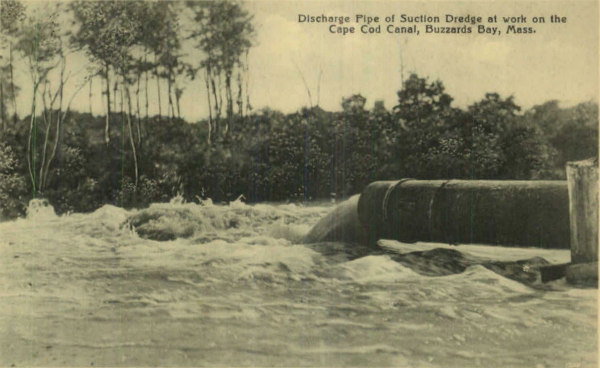 If you've wondered what's going on with all the talk of dredging on Cape Cod, you're probably not alone. To keep the area free of sediment it's necessary to periodically dredge, otherwise the sediment builds up, making the water too shallow for boats to safely pass through, as well as causing of host of other problems.

Caused by nature, Cape Cod's many estuaries, harbors and channels are home to a variety of fish and plant life. As the silt settles and builds up, it can begin to hurt the environment and hinder boating in the region.

This is especially true in areas like Sesuit Harbor. In fact, the Town of Dennis dredges the mouth of the harbor every year, though the harbor's interior hasn't been dredged in more than half a century. That's why the town is now asking voters to secure a plan to clear out the harbor plus make some of the other channels more navigable for boats.

It could also help two-fold, should the sediment be deposited on Dennis-area beaches, helping to replenish an area in dire need of re-nourishment. The plan is one that's often repeated in the Cape Cod region. Dredging helped rebuild West Dennis Beach after a storm washed a portion of it away a few years ago. Eroding beaches are also a never-ending problem for the region.

Dredging remains a big issue for Wellfleet, as well. The Wellfleet Harbor hasn't been dredged since 2001, taking a toll on area industries. It could be late 2016 or later before it even begins, though, due to environmental concerns, studies and permitting.

Another problem spot is Allen Harbor in Harwich Port. While the town depends on the harbor for boating the inner basin there hasn't been dredged since the early 1950s, either. These days it's unsafe to navigate through the harbor in some areas, with only three to four feet during low tide. When the harbor can't be used it begins to affect local businesses and real estate. A lack of boating can send property values down and kill off certain types of fish and shellfish.

As local residents and leaders debate what to do about the problem, periodic dredging remains the most viable option. With this in mind, it's likely that we'll continue to hear more talk of dredging to help boost the area and keep it an inviting location to live, work and vacation for generations to come.