Wellfleet Oysters: Simply the Best
Posted by Mark Washburn on Friday, August 10, 2018 at 5:16 PM
By Mark Washburn / August 10, 2018
Comment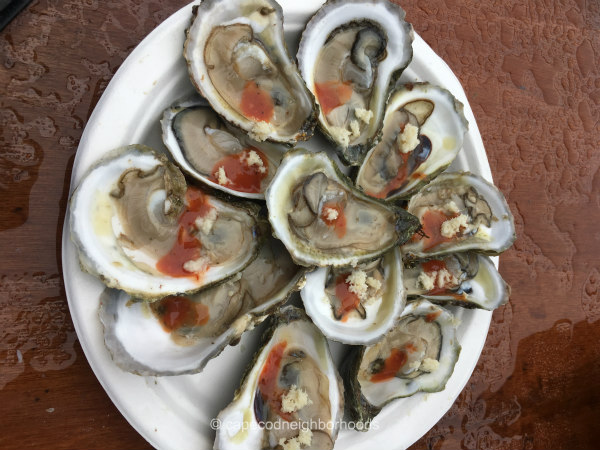 Long considered some of the best in the world, Wellfleet oysters have been a true favorite for generations. While actually transplanted to the area in the 1800s, the world-renowned oysters have long since made a place for themselves up and down the Cape.

The Wellfleet oyster actually translates to millions of dollars for the local economy. Shellfishing is no doubt big business on Cape Cod, with a longstanding tradition of harvesting fresh oysters. In fact, it's said the surrounding area is truly engrained in the oysters, and not just in the name.

The tasty Cape delicacy no doubt gains some of its flavor due to the cold waters of the region. The combination of lower water temperatures and 12-foot tides are said to make the oysters sweeter and plumper than other varieties on the market.

As well, it's also said that the high salinity of Wellfleet Harbor additionally provides the local oysters with a sharper and cleaner flavor than other oysters. Wellfleet oysters are also grown in and harvested from fairly clean waters, free of many outside pollutants.

The distinct flavor makes it not only a favorite of locals and Cape visitors, but also connoisseurs from coast to coast. Many people specially order Wellfleet oysters for home delivery, fresh from the waters off Cape Cod.

If you end up at a local market, though, some recommend choosing the oyster with the hardest shell, as that's likely the one containing a plumper and healthier oyster. Wellfleet oysters, in particular, tend to be strong shelled and long in appearance.

Once you open them it's also advised you serve them immediately for the best flavor. Of course, you can also indulge in Wellfleet oysters from one of many seafood restaurants in the region. For a true taste of Cape Cod, you cannot go wrong with tasty Wellfleet oysters fresh from area waters.