Wellfleet Harbor Actors Theater: Intimate & Adventurous
Posted by Mark Washburn on Tuesday, February 27, 2018 at 6:12 PM
By Mark Washburn / February 27, 2018
Comment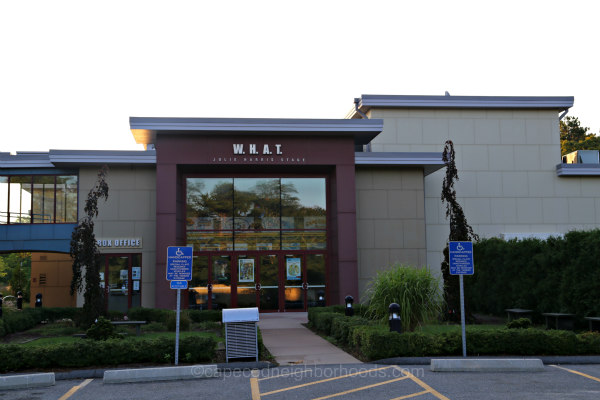 The award-winning Wellfleet Harbor Actors Theater offers an intimate and adventurous outlet for the arts on Cape Cod, with a long-standing tradition of entertaining the crowds. Known more simply as WHAT, the non-profit theater operates year-round, with a 200-seat stage right off Old Route 6 in Wellfleet.

First founded in the mid-1980s, the theater is currently celebrating more than 30 years of history on Cape Cod. The intimate stage is named after the late five-time Tony Award winner Julie Harris, a former Chatham resident. Harris additionally once served as an honorary board chairwoman of the theater.

To the theater's credit, and to its namesake, it's said there's not a bad seat in the house, where patrons have the choice of orchestra or balcony seating. Performances currently listed on the theater's website offer up tickets through late April for its Metropolitan Opera simulcast series.

Leaders are now also taking a closer look at the future of the theater. They're working with the board to possibly expand the theater's programming down the road and make changes, allowing it to better adapt to the needs of visitors.

This means evolving the holiday programming and partnering up to better serve the community. Theater leaders are also now asking donors and past patrons what they want to see in a local theater in order to come up with a game plan.

Past productions have included a summer concert season at the Julie Harris Stage plus comedies, a Jewish Film Festival and more. In addition, the theater also works to bring the arts to local youth with student matinees, internships and educational outreach programs.

In recent years the theater's been presented with awards and honors including Boston Magazine's designee for "Best Theater". It has also received two top awards from the Boston Drama Critics Association. In addition, its received favorable reviews from both the New York Times and the Boston Globe.