Washburn Island: Treasured Falmouth Spot
Posted by Mark Washburn on Friday, August 2, 2019 at 1:20 PM
By Mark Washburn / August 2, 2019
Comment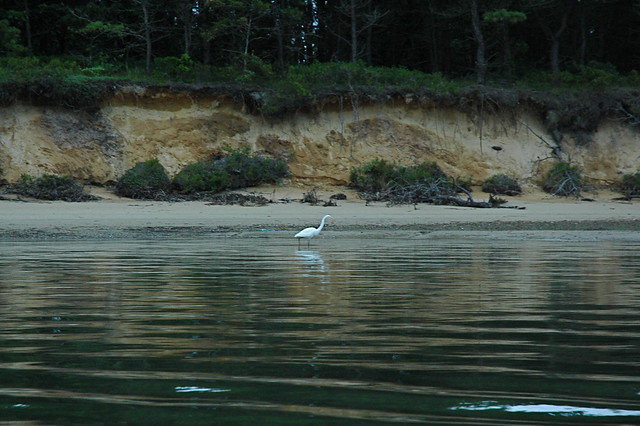 Photo: Putneypics
Located off the southern side of Cape Cod, Washburn Island remains a treasured Falmouth spot. The small island sits in Waquoit Bay and is only accessible by water.
More than 300-acres in all, Washburn Island is filled with a mix of tall trees, barrier beaches, plus coastal salt ponds and marshes. Once home to a summer estate, followed by a location for military training, developers have had their eye on the island in the past.
At one time they hoped to develop luxury homes, a yacht club and a helicopter pad. Area residents fought back, though, and the state ended up buying Washburn Island in the early 1980s.
Purposely left as a natural and secluded island, you'll now find less than a dozen campsites on Washburn Island but not much else in the way of facilities. You won't find any electricity or running water on the tiny island, so make sure you bring enough fresh water when you set off on your adventure.
Of course, for some visitors the secluded location is a big part of the appeal. This remote island is perfect for those who want to get close to nature, pitch a tent and spend some time outdoors.
Visitors to Washburn Island are left to enjoy things like swimming, snorkeling and hiking the trails that wind throughout the island. You can also set up a grill and cook up a meal with the fresh catch of the day.
On certain Saturday mornings during the year you'll also find organized walks on the island. On those days you can even catch a ferry ride over to the island by reservation.
When you go keep in mind that non-state residents will need to pay a small fee for a campsite, plus a license if you plan on doing some shell-fishing while visiting Washburn Island.