Walking Trails on Cape Cod
Posted by Mark Washburn on Wednesday, March 4, 2015 at 1:11 PM
By Mark Washburn / March 4, 2015
Comment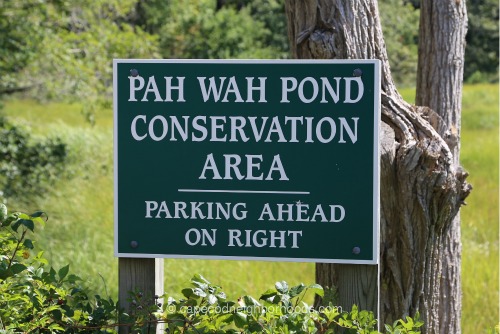 There are countless ways to explore Cape Cod, but perhaps one of the best ways to get back to nature is by putting yourself right in the middle of it. Cape Cod is filled with walking trails. In fact, there are more than 100 public trails in the area.

While trails like the Cape Cod Rail Trail stretch a lengthy 22 miles from the towns of Brewster and Dennis to Eastham, Harwich, Orleans and Wellfleet, others are not even a mile. The Cape Cod Rail Trail is very popular, especially during peak season. It's operated by the state, while the National Park Service is in charge of other trails, as are area museums, sanctuaries and even towns.

Options for walking trails include eight self-guided trails within the Ashumet Holly Wildlife Sanctuary. In Yarmouth, a three-mile trail called Old Townhouse Trail takes you on a tour past a golf course, ballpark and playground. There are a couple of great trails in the South Dennis area, too. Fresh Pond Conservation Area includes four trails spread across 87 acres. You'll have a great pond view along the way. Also in South Dennis, Indian Lands Conservation Area includes taking a walk along the banks of the upper Bass River. This two-mile, wooded walk can be accessed from the Town Hall parking lot.

Other interesting walking trails can be found in the Chatham and Brewster areas. The five-mile Chatham Loop is well marked with signs, while the Old Colony Rail Trail is part of the Cape Rail Trail, starting in Harwich and ending in Chatham. For fantastic scenery, the Seaside Beach Trail in South Chatham provides two miles worth of dunes, a salt marsh and harbor views. In Brewster, The Cape Cod Museum of Natural History has three trails, accessed from the museum's lot, while Punkhorn Parklands provides an outstanding 45 miles worth of trails, including woods, ponds and marshes.

If you're more interested in relaxation than a workout, head to Paw Wah Point Conservation Area in Orleans. This short trail takes you to a small beach and a perfect picnic area for a leisurely lunch.

If you have dogs or want to head out by bicycle, some trails allow that too, but not all of them so you need to check ahead of time. Also keep in mind that state law requires kids under age 16 to wear a bike helmet. No matter which trail you choose, though, and how you plan to tour it, grab your camera before you go!