Visit the Atwood House Museum in Chatham
Posted by Mark Washburn on Monday, February 23, 2015 at 11:16 AM
By Mark Washburn / February 23, 2015
Comment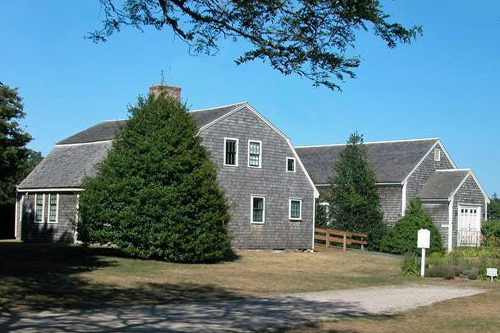 If you're hoping to learn more about the history of Chatham, there is perhaps no better place to go on Cape Cod then the Atwood House Museum. Since the mid 1920's, this museum has served to not only protect the area's history, but also to preserve and teach it to generations to come.

The museum has its own unique history, as well. Part of the museum is the oldest structure still standing in Chatham. It was once the home of Captain Joseph Atwood, and built around 1752. The Chatham Historical Society purchased the home in 1926 and its been open to the public ever since.

This beautiful home appears virtually untouched, still furnished with pieces depicting the 18th and 19th centuries. In fact, the only major change to the home has been the addition of electricity. The museum is now air-conditioned for the comfort of guests, and the preservation of its contents.

Through the years, the museum has undergone several renovations and there have been several additions to the property. This includes adding more space for collections and displays. One of the newest includes large galleries added to display antique tools, show the history of the area's commercial fishing industry and to display works from Joseph Crosby Lincoln, a famous local author. The Atwood House Museum now boasts eight galleries featuring permanent exhibits, plus an exhibit gallery, which may also be used as a large meeting room for 100 people, or less.

When you visit, you'll also want to be sure to view the period herb garden and a lighthouse turret, which helped guide ships from the early 1800's to 1920's. The Chatham Light Display flashes prominently during museum hours.

The museum also includes a gift shop, featuring accessories, books and gifts unique to the museum's collections. Other features located on site include the Chatham School Bells display, a dugout canoe and the Nickerson North Beach Camp, from the mid-20th century.

If you want to visit the museum, keep in mind it is only open to the public from around mid-June through mid-October. Hours vary during this time, but the museum is not open on Sundays or Mondays.

Admission is $6 for adults and $3 for students. Kids under age six, and museum members may visit for free. You'll find the Atwood House Museum on Stage Harbor Road. It's about a half mile from Downtown Chatham's small traffic circle.