Upham's Corner Provides Historic Anchor to Dorchester
Posted by Mark Washburn on Friday, April 7, 2023 at 9:45:57 AM
By Mark Washburn / April 7, 2023
Comment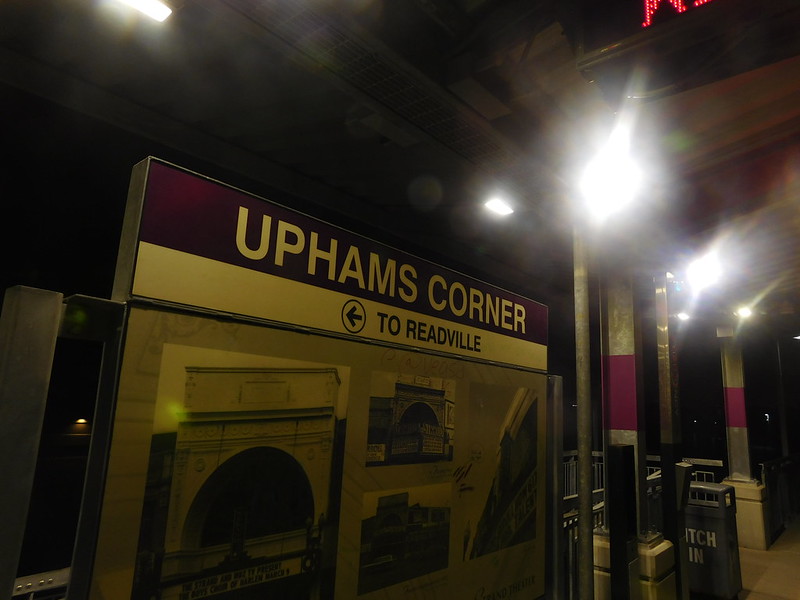 Photo: Adam Moss
Serving as an historic anchor to Dorchester today, Upham's Corner has a long history in the Boston area. Most of the buildings you'll still find there these days can be traced back to the late 19th, and early 20th centuries.
Situated at the intersection of busy Columbia Road and Dudley/Stoughton Street in northern Dorchester, Upham's Corner credits its name to an old dry goods store, which once stood at the corner of the two roadways. Owned by a man named Amos Upham in the early 1800s, the store became an important part of the square, and was eventually known as Upham's Corner itself.
The family-owned store stayed in business until the late 1800s when it was replaced by the Columbia Square Building, which still stands today. As for the square, it became known as Columbia Square.
While you may still hear that name from time to time, the district is more commonly referred to as Upham's Corner. When Columbia Road expanded, the area took on an even larger role as a commercial district.
Many of the large homes that once lined the road made way for shops, meeting halls, and theaters. New buildings went up, including the Pierce Building.
It's said that building and the Columbia Square Building made quite an impression and a gateway of sorts into the Upham's Corner commercial district. There were also several apartment buildings that went up in the area around the late 1800s, followed by some banks and the Strand Theatre in the early 1900s.
Next came the Upham's Corner Market Building, which marked the first supermarket of its kind in Boston, and one of the first in the nation, as well. The commercial district is now home to commercial buildings, apartment buildings, warehouses, and churches.
Some of the old buildings have since been reimagined, including the supermarket, which now serves as retail and residential space. There's also an effort underway to create an Upham's Corner Arts and Innovation District