Tour National Seashore Restored Mid-century Homes
Posted by Mark Washburn on Monday, July 17, 2017 at 1:11 PM
By Mark Washburn / July 17, 2017
Comment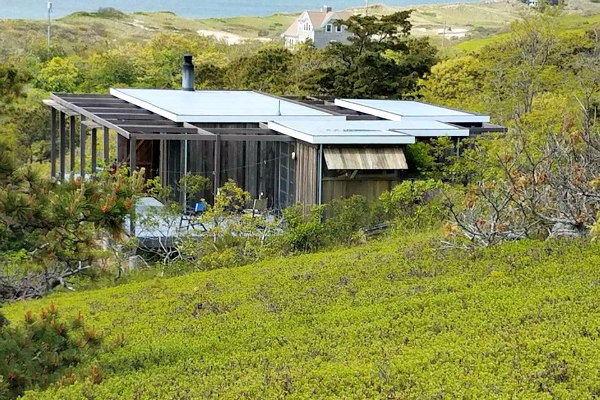 Seemingly blending in with their stunning, natural surroundings, a number of restored, mid-century homes provide a unique option for those visiting the National Seashore. Open to tours, the historic homes stand today as examples of important modern architectural designs once constructed along the Outer Cape.

The modern homes sprang up as artists, writers and architects flocked to the region, creatively fusing the design of the homes with the appeal of nature. Blurring the lines of outdoor and indoor living space, the homes are unique and inviting. By the time the Cape Cod National Seashore was finally designated, more than 100 such homes had been constructed within park boundaries, and those homes faced demolition.

Luckily, the Cape Cod Modern House Trust eventually stepped up, with the aim to help save, renovate and repurpose the homes into places of creativity and public access. In conjunction with the National Park Service lease agreement, the Trust lovingly restored three of the homes. Armed with old photos, plans and descriptions, the homes were brought back as close as possible to their former glory.

The Kugel/Gips house was the first to be restored, completed about eight years ago. Meanwhile, the Hatch House came next, completed back in 2013 and the Weidlinger House was restored the very next year.

To help make them accessible to more visitors, tours of the three restored homes are offered this summer. Unfortunately, at this time all the summer 2017 tours are completely sold out. Visitors already had the opportunity to view the restored, 1970 Kugel/Gips House by architect Charles Zehnder. The Trust will next open up access to the 1953-constructed Weidlinger House by architect Paul Weidlinger. The other home restored by the Trust was the 1961-constructed Hatch Cottage by architect Jack Hall.