Top Falmouth Yacht Clubs
Posted by Mark Washburn on Wednesday, May 1, 2019 at 4:05 PM
By Mark Washburn / May 1, 2019
Comment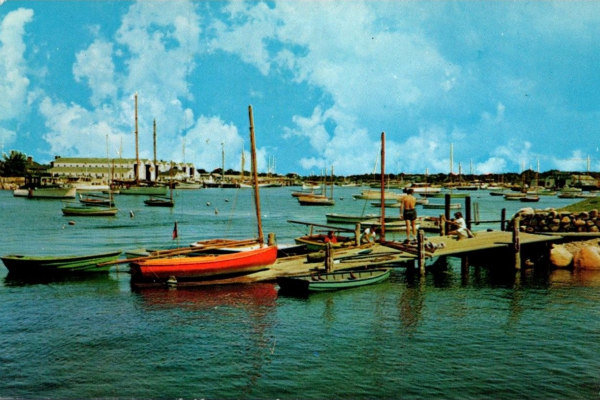 Falmouth Yacht Club circa 1960
A big part of the enjoyment of Cape Cod is heading out on the water, and several yacht clubs help cater to those interested in a yachting lifestyle. In Falmouth, in particular, there are several top yacht clubs to choose from, many of which have been in operation for generations.
Falmouth Yacht Club
The Falmouth Yacht Club has been a staple in the area for decades. First formed in the 1940s, the club hosts an annual regatta, plus has played host to several championships over the years. Along with sailing and racing the club has its own swim beach and swim program. Some members are also granted dock space and launch service.
Green Pond Yacht Club
The Green Pond Yacht Club may have formed in more recent years, but its ties to the area date back more than a half-century. Once simply a place for weighing fishing and buying tackle, the yacht club now offers kayaks, private dining and much more. The club even offers catering and private wine tastings.
Quissett Yacht Club
The family-friendly Quissett Yacht Club was first founded in the early 1900s. To this day it offers racing, social events and classes. Sailing classes begin with the kids, but there are also some popular adult programs. One of the club's most popular events, however, is the annual ball held each summer. Potential new club members must be sponsored by an existing member to join QYC.
Waquoit Bay Yacht Club
Right on Waquoit Bay, another option is the Waquoit Bay Yacht Club. It dates back to the mid 1920s. This family-friendly club provides seasonal programs for kids and adults, plus some year-round social opportunities. From cruises to races, though, the club's main focus is yachting and to help promote the future of Waquoit Bay, its waters and its shoreline.