Thoreau Enjoyed Visiting Cape Cod
Posted by Mark Washburn on Friday, June 26, 2015 at 11:27 AM
By Mark Washburn / June 26, 2015
Comment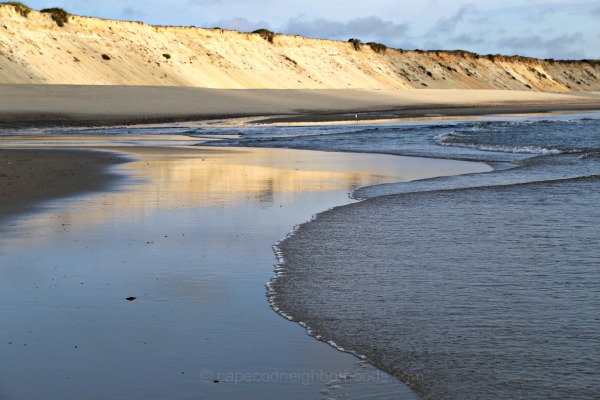 With four visits in less than a decade, plus several of his writings focused on Cape Cod, it is clear that renowned author Henry David Thoreau thoroughly enjoyed his time on the Cape. 150 years ago, Thoreau's book "Cape Cod" was first published following his death. It was, though, based on Thoreau's first three visits made to the region between 1849-1857. During these visits, Thoreau either rode the ferry in or rode a stagecoach to Orleans.

During Thoreau's last visit in 1857, though, there is only a journal left that marks a record of his memories. It was during this trip that he took the just completed railroad in to Plymouth, caught a wagon-ride to Manomet and then walked all the way from Sandwich to Provincetown!

Thoreau took his time on this final visit, walking through eastern Brewster and Yarmouth. Eventually, his travels led him along the shores of Long, Sheep and Hinckley Ponds en route from Harwich Center to Orleans. He lunched at Long Pond, using a compass and charts to find his way while mostly avoiding all of the main roads. Thoreau also hiked through the woods of a portion of what we now call Nickerson State Park.

Eventually, lost in the woods, Thoreau came upon a house where he received directions towards Orleans. It was likely one of just four houses in the area at the time. Here, he wrote about the natural history of what we now call Nickerson State Park, along with its inhabitants and the shiny sandy banks of the strange ponds, within.

Thoreau also vividly described woods on the edge of Wellfleet, as well as in Truro. However, at the time the trees were not nearly as tall as what define the region today.

Through his writings, Thoreau took mention of specific locations like Highland Light in Truro. He wrote based on anecdotes spoken from local residents, his surveying experience in calculating the building and beach erosion, as well as made use of existing articles about the area.

Although somewhat a travel journal, Thoreau's writing often related to his own personal experiences, and own observations of this vast region, filled with a wealth of opportunity to those who followed him.

With his brief visit through the woods, along the shoreline and through the vast wilderness of the Cape, Thoreau managed to reflect upon the mystery, serenity and beauty of the region that still exists to this day.