Things You Might Not Know About Yarmouth
Posted by Mark Washburn on Friday, February 19, 2021 at 10:34 AM
By Mark Washburn / February 19, 2021
Comment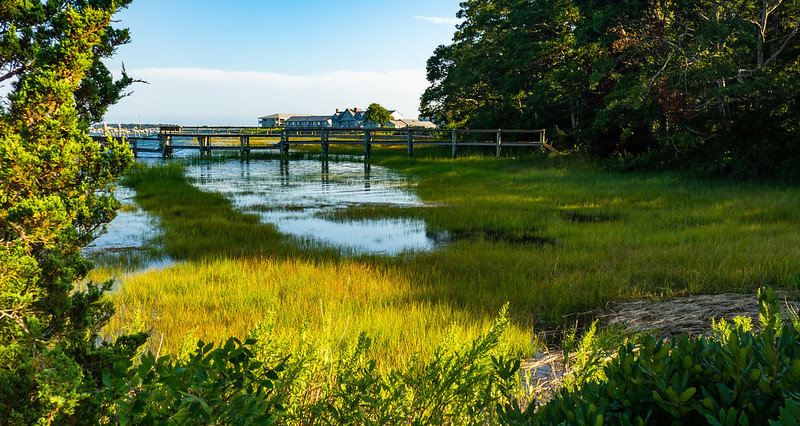 Photo: Bud Ellison
Home to three major villages today, the Town of Yarmouth offers beaches, golf courses and parks. It also offers plenty of history, and it's likely there are a few things you may not know about Yarmouth.
To begin with, the name Yarmouth probably originated from an old English township north of London. None of the town's first settlers came from its English counterpart, but during the time of the Pilgrims, Yarmouth, England was considered an important seaport on the Yare River.
It's thought perhaps some Dutch passengers aboard the Mayflower traveled through the Port of Yarmouth in route to England. It may also be that the Bass River reminded the Pilgrims of the Yare River back in England.
Whatever the case, the name Yarmouth has stood the test of time. It was first officially mentioned in a court record dating back to the 1630s. There's something else unique about Yarmouth. It actually used to be the name of a much larger place.
Yarmouth and Dennis may be two separate towns today, but the two were once a single town. The area was simply called Yarmouth, and the name stuck for around 150 years. That's until the late 1700s and people living in the East Precinct seceded. They formed another independent town called Dennis, named after a local minister.
Another interesting thing about Yarmouth is the Bass River. Sure, it's a scenic destination today, but it was once the proposed location for the Cape Cod Canal.
Visitors began flocking to Yarmouth around the end of the 19th century. That's when developers began constructing hotels and summer cottages in an attempt to turn the town into a summertime resort.
The first motels went up after the war, mostly in West Yarmouth along Route 28. More residential housing went up later and remains in Yarmouth today.