Things You May Not Know About Truro
Posted by Mark Washburn on Monday, May 4, 2020 at 2:22 PM
By Mark Washburn / May 4, 2020
Comment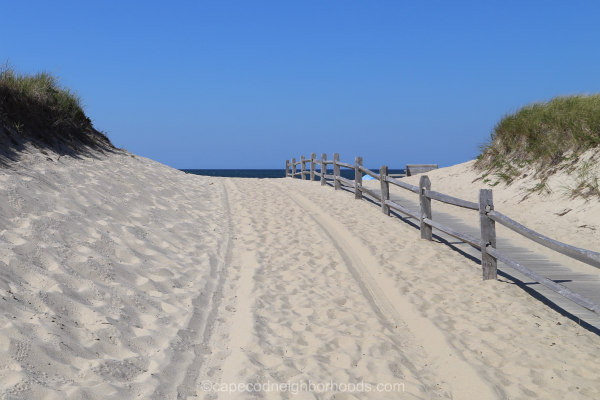 You've likely heard about its beautiful beaches and its small-town charm, but there are plenty of other things you may not know about Truro. To begin with, Truro only has about 1,700 year-round residents. During the summer months, though, that number can reach 20,000!
Of course, Truro also has a rich history. The ancestral home of tribes including the Wampanoag People, the Pilgrims first came to Truro after anchoring at Provincetown Harbor. Colonists came up with the name Truro in honor of a province in England.
Truro's history is also connected to the Cape Cod Light. The original lighthouse was built in the late 1700s, then replaced with the current one in the mid 1800s. It's now Cape Cod's oldest operating lighthouse.
Truro is also home to the oldest remaining house of worship on the Outer Cape. The steeple of the 1827 Meeting House is still where you'll find a bell tied to Paul Revere.
Flash forward a bit and the mid-century brought about the North Truro Air Force Station. While decommissioned at the end of the Cold War, it's still open for guided tours. Its history, of course, isn't the only surprising thing about Truro. Located on the "wrist" of the Outer Cape's "arm", Truro is bordered by Cape Cod Bay and Provincetown to the west, and the Atlantic Ocean to the north and east.
Mostly undeveloped, much of Truro falls under the protection of the National Seashore. Truro has 10 beaches, including family-friendly Corn Hill Beach and popular Longnook Beach. Great Hollow Beach is commonly used for kayaking, while Head of the Meadow is popular with surfers and sunbathers.
If you're excited about sampling one of the many restaurants in Truro, you're in luck. Truro Vineyards is quite popular with visitors and locals. You won't, however, find any fast food restaurants in town.