Things to Do in West Chatham
Posted by Mark Washburn on Friday, May 15, 2015 at 5:20 PM
By Mark Washburn / May 15, 2015
Comment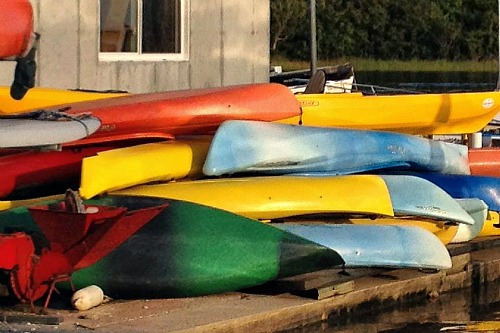 If you're looking for some fun in West Chatham, there's plenty to be found. We found just a few places sure to tempt your taste buds, and your sense of adventure.

Chatham Kayak Company

We begin at Chatham Kayak Company, the place to go if you want to rent a kayak, take some lessons, or take a tour. In addition, the company also rents paddleboats and small motorboats. If you want to take a guided tour of the Oyster River, you'll find that, too.

Chatham Kayak Company is conveniently found right on Barn Hill Road, just off Route 28. The site offers salt-water access, as well as a private, riverside beach. Rentals are available for just a few hours, or for an entire week. Although same day reservations are available, for the best selection you may want to call in advance.

Oyster River Boatyard

Our next destination is the Oyster River Boatyard. This full-service marina is right on the waterfront of the Oyster River, connecting to Stage Harbor. The location offers new and pre-owned boats, plus boat dockage, maintenance and repair and even a marine store and fuel service.

Originally a summer sailing camp for boys, in the 1960s, the camp turned into a boatyard. The location is open during morning and afternoon hours all summer long. During the winter, the Oyster River Boatyard is open during the week, but only open on the weekends by appointment.

Kream N' Kone

If all the time on the water is making you hungry, head to Kream N' Kone Restaurant. This West Chatham staple has been around for more than three decades, serving up fried seafood, along with mouth-watering, soft serve ice cream.

This family owned restaurant also serves grilled chicken, hotdogs and burgers, but is famous for its fresh seafood, purchased from local fishermen. Come taste the delights for yourself, located right along Main Street.

Pate's Restaurant

Finally, save some room for Pate's Restaurant. A landmark along Cape Cod since 1957, Pate's serves up fresh seafood, plus hand-cut steaks cooked on an open-hearth grill.

With a nautical flair, Pate's mixes a steak house environment, with the character and tradition of Cape Cod. Pate's Restaurant is only open for dinner, operating every day of the week between April 1 and January 15. Reservations are not accepted.

So, take a taste of the Cape when you take a tour of West Chatham. You'll find there's no shortage of things to do.