The Wellfleet Resort You Can't Stay At
Posted by Mark Washburn on Wednesday, April 14, 2021 at 12:19 PM
By Mark Washburn / April 14, 2021
Comment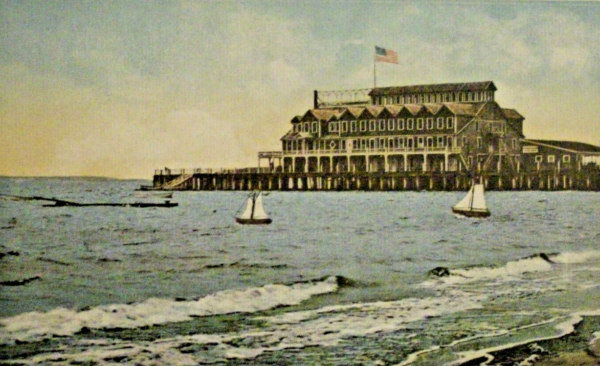 There are a lot of great places to stay on Cape Cod, but there's one legendary resort in Wellfleet you can't stay at or even see. That's because the resort is mostly just memories these days.
The old Chequesset Inn was once one of the grandest resorts on the Outer Cape. A wealthy fruit company owner built the hotel on Mercantile Wharf in the 1880s.
It's said the inn was designed to look like an ocean liner with cabins. Known as the "Hotel Over the Sea", the four-story resort helped turned Wellfleet from a fishing village to a popular summer resort town.
Visitors flocked to the area. The Chequesset Inn only had around 60 rooms, but amenities of the all-inclusive resort were certainly plentiful. Guests could go fishing, boating, play tennis or billiards.
Guests could also go bowling or dine on fresh vegetables from the inn's gardens while listening to a live orchestra. They could then take a carriage ride to a nearby pond or spend some time out at Mayo Beach.
It didn't take long before Wellfleet had become a popular summer destination. The inn added electricity by the 1890s. Flash forward a few more years and automobile travelers began replacing those who came by rail.
While the location of the inn was certainly desirable for its scenery, Mother Nature soon took a toll. In the mid 1930s, chunks of ice destroyed a portion of the wharf during a winter storm, causing the inn to partially collapse.
It never reopened, and the inn was eventually torn down. Some of its lumber was taken to Orleans to build a church.
During low tide you can still sometimes see the old wharf pilings, and there's now a plaque close to where the hotel once stood. Generations later, though, it's mostly legend and memories that exist of the original hotel that helped bring tourism to Wellfleet.