The Story of Point Gammon Lighthouse
Posted by Mark Washburn on Friday, March 19, 2021 at 10:03 AM
By Mark Washburn / March 19, 2021
Comment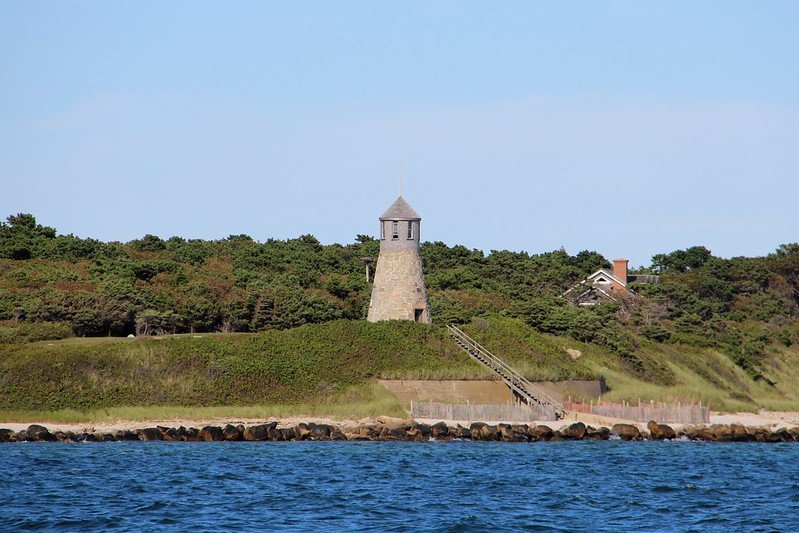 photo: cmh2315fl
Extremely exclusive, it's almost impossible for the average person to visit Great Island today. This prestigious community is only connected to the rest of Cape Cod during low tide, but its fortunate property owners enjoy sensational views and plenty of private luxuries.
That's why, for most, the ultra-private island and its famed lighthouse remain a bit of a mystery. However, if you go back in history, that wasn't always the case.
The Point Gammon Lighthouse dates back more than 200 years. In the early 1800s, Great Island was home to a smallpox hospital and the island's secluded location was certainly ideal.
The hospital stood on a portion of the island called Point Gammon. That's because there were a number of dangerous boulders sitting just offshore. Those boulders were blamed for countless shipwrecks.
It's said "Gammon" came from the game of backgammon because the sailors were often deceived, or rather "gammoned" by the underwater boulders. That threat, along with more and more emphasis on the use of Hyannis Harbor, led to a lighthouse being built on the tip of the island.
At the time, it's was Cape Cod's third lighthouse. Made of stone, the 25-foot tall lighthouse took on the name Point Gammon Lighthouse.
Less than a half-century later, it was replaced by another lighthouse a couple of miles away. Point Gammon Lighthouse was deactivated, but the structure remained.
Years later, a landowner constructed Great Island's first summer home. Eventually, the property was sold off and the island became private. A golf course, hotel and game preserve all went up.
More homes were eventually constructed, but the old Point Gammon Lighthouse still stands where it has for more than two centuries. The keeper's house is long gone, but the lighthouse can still be seen from the water.
While most people can't get on the island to see the old lighthouse and it's still too dangerous to get too close to shore, you can try catching a glimpse of it from Craigville Beach or Keyes Beach.