The Story Behind the Cleveland Ledge Lighthouse
Posted by Mark Washburn on Tuesday, September 6, 2022 at 2:04 PM
By Mark Washburn / September 6, 2022
Comment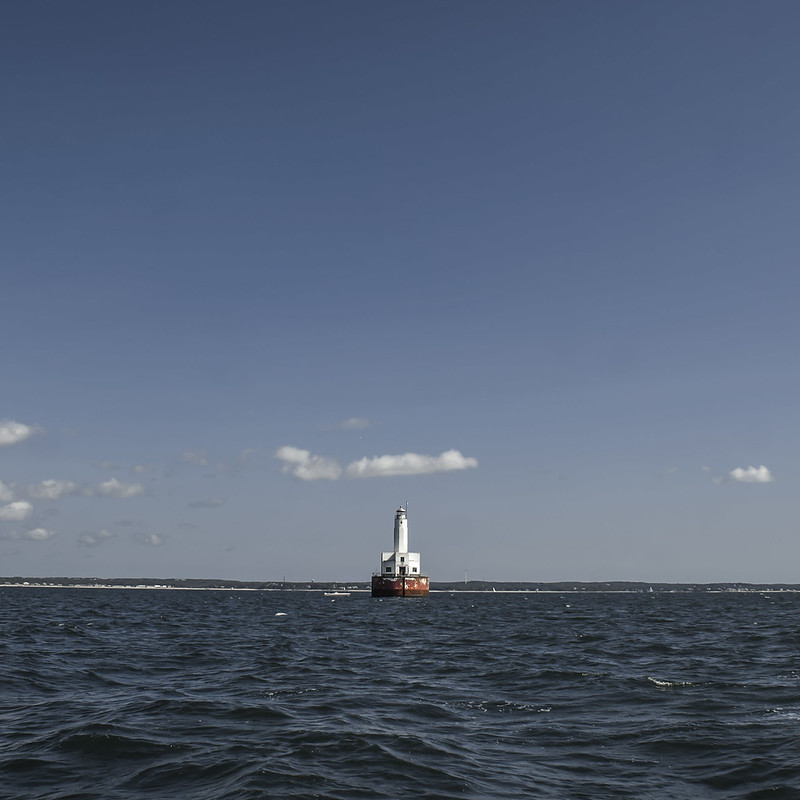 Photo: Massachusetts Office of Travel and Tourism
It's much less traditional than other Cape Cod lighthouses, but the Cleveland Ledge Lighthouse has quite a story. Its story partially dates back to a former president and his love of fishing.
The story begins with a 21-foot-deep shoal out in Buzzards Bay off the coast of Bourne. It was originally called Pocasset Ledge.
That's until President Grover Cleveland declared the location his favorite fishing spot and purchased a summer home in Bourne. When then President Cleveland left office, Pocasset Ledge unofficially took on his name.
Flashforward to the 1940s, and the Coast Guard announced the need for a new lighthouse. Plans for the new Cleveland Ledge Lighthouse included a radio beacon to help passing vessels and other improved and modern features.
The sleek new lighthouse was constructed on a reinforced iron and concrete form to help protect it from the sea. It became known as the last new lighthouse to be commissioned in all of New England.
By the late 1970s, the light station became fully automated. The coast guard renovated the lighthouse about a decade or so later.
It still stands today as a unique example of an Art Moderne light. In fact, it's the only one of its kind in New England.
Despite its history, the government ended up not knowing what to do with it. In the mid to late 2000s, the lighthouse was deemed as excess property, yet also in need of costly repairs. With no interested parties coming forward to take control of the lighthouse, eventually it was put up for sale at public auction.
It sold for $190,000, becoming the first lighthouse in the entire state of Massachusetts to be sold to a private person. At the time of the sale, the new owner suggested plans to restore the old lighthouse to some of its former glory.