The Story Behind Nickerson Park
Posted by Mark Washburn on Tuesday, September 12, 2023 at 11:23:36 AM
By Mark Washburn / September 12, 2023
Comment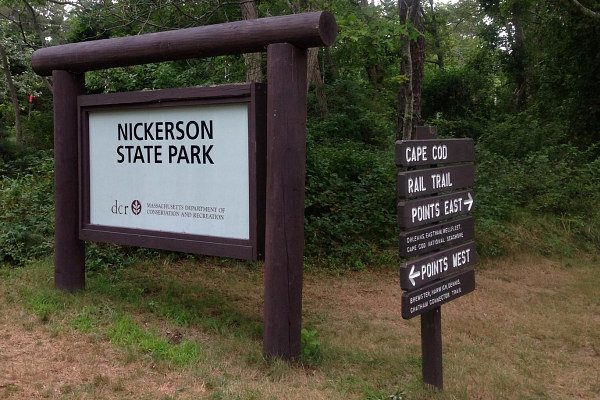 Now nearly 100 years old, Nickerson Park is packed with generations of history. As the very first state park in Florida to offer camping and recreational facilities, Nickerson Park has long been coveted by locals, and visitors alike.
The land that makes up what we now call Nickerson Park was once part of a private hunting preserve for a man with the last name of Nickerson. After he passed away, family members donated more than 1,700 acres of their land to the state in the early 1930s to make it into a public park.
Not long after obtaining land for the new park, some of the first roads, parking areas, picnic areas, and camping sites went in. Tens of thousands of trees were also planted in the park.
Today, the park is extremely popular for its hiking and biking trails, some of which connect up with the Cape Cod Rail Trail. The large park also contains hundreds of campsites, picnic facilities, restrooms, and even an amphitheater.
For some, the big draw of the park is its half-dozen kettle ponds. You can take a boat out on Cliff Pond, which is the largest pond in the park. Flax Pond is a popular spot for families to go swimming, plus Higgins Pond is often visited by those who want to go fishing or bird watching.
In fact, several of the ponds in Nickerson Park are stocked with fish on a bi-annual basis. A volunteer group called Friends of Nickerson State Park helps to fund park improvements and helps to put on weekly family programs at the park.
The group also helps fund supplies that go to the Nature Study Center. Weekly Park Interpreter Events are scheduled throughout the summer months at Nickerson Park, making it a fun time to visit and explore.