The South End's New York Streets Neighborhood
Posted by Mark Washburn on Wednesday, March 31, 2021 at 5:04 PM
By Mark Washburn / March 31, 2021
Comment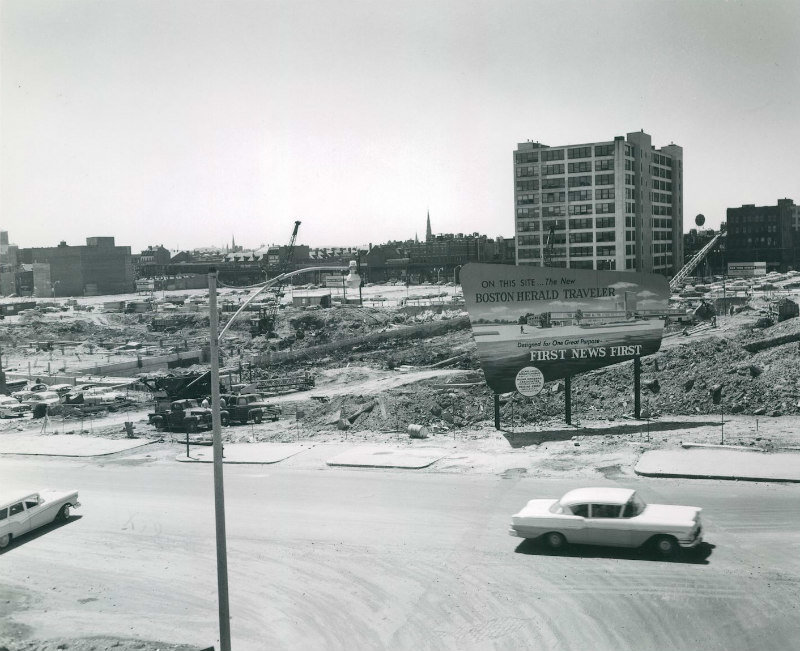 Photo: City of Boston Archives
Once a diverse Boston neighborhood, it's said the South End's New York Streets neighborhood was really the city's very first urban renewal project. It even predated the demolition of the West End neighborhood.
The history of the New York Streets, though, wasn't without controversy. What some refer to as urban redevelopment, others now claim was actually just the destruction of an entire neighborhood.
The story of New York Streets began in the early to mid 1800s. That's when the Boston Albany Railroad Company was created as a way to link up Boston with Albany, New York.
A new neighborhood then sprang up next to its terminal with street names tied to cities along the Erie Canal. That's why they were called Rochester, Oswego, Seneca, Genesee, Oneida, Troy and Albany.
Located at the northeast corner of the South End, the New York Streets neighborhood was approximately 12 city blocks of rowhouses, tenement flats and mom-and-pop shops. Most people living in the neighborhood were working class immigrants and some of the city's poorer residents.
When the rail connection faltered, the New York Streets neighborhood also lost some of its appeal. By the mid 1950s, much of it was gone altogether.
Town planners wanted to bring in factories, so they demolished hundreds of buildings along the New York Streets. In place of the old buildings, they brought in the Boston Herald Traveler newspaper plant and printing presses, along with other industrial businesses.
In the process, developers displaced more than 1,000 residents. All these years later, the only original street that still exists is Albany Street.
There is now, however, a renewed focus on the area once again. New condo buildings including the Sepia and Siena, apartment buildings, restaurants and retailers are going up. Some say it's helping to bring new life to this part of the South End.