The Singular History of Whitewash Village, aka the Land of Evil Bars
Posted by Mark Washburn on Friday, February 11, 2022 at 9:29 AM
By Mark Washburn / February 11, 2022
Comment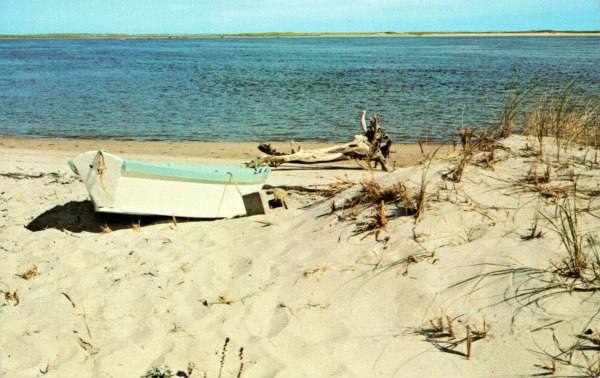 First established around the early 1700s, Whitewash Village on Monomoy Island was once a place for sailors and fishermen. The location likely took its name from some of the nearby whitewashed rocks.
At the height of its popularity, around 200 people lived in Whitewash Village. The village had a tavern, shipyards and trading stores.
There was even an inn and a school. Locals often made a living selling lobster or clamming. At one point too, sportsmen were enticed to come to the island for duck hunting.
Eventually cut off from its harbor by a hurricane, the village was abandoned. Because Monomoy Island sits off the coast of Chatham, it's at the mercy of Mother Nature and the sea.
At one point in its history, Monomoy island was actually a peninsula that connected up to the mainland. While storms turned it into an island, they also eventually split the island into two.
It wasn't just hurricanes that were a concern. There were also shipwrecks. Due to the frequency of them around Monomoy, the surrounding ocean was sometimes referred to as The Land of the Evil Bars.
People living in the area of Whitewash Village often had to try and save people stranded in the water. Locals turned their broken ships into firewood.
These days, you won't find any development on the island, as there aren't any paved roads and there's no electricity. People no longer live anywhere on Monomoy.
The only things still standing to remember the old days are the lighthouse, a restored keeper's house and an oil house. The lighthouse was decommissioned almost 100 years ago.
The final seasonal cabin on the island was dismantled about 20 years ago. Monomoy exists today as a refuge for hundreds of birds, while harbor seals and gray seals often spend time on its coastline.
Explore Chatham Neighborhoods