The Portland Gale
Posted by Mark Washburn on Tuesday, December 1, 2015 at 12:30 PM
By Mark Washburn / December 1, 2015
Comment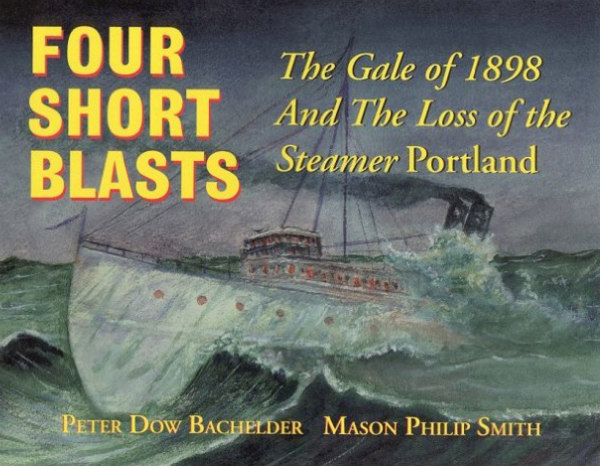 While no doubt Cape Cod has a rich maritime history that it proudly boasts of, not all of its history has been positive. One of the worst shipwrecks due to bad weather in the region occurred well more than 100 years ago. November 1898 made history, with tales retold throughout the generations.

Known by the name Portland Gale, the massive storm took the lives of hundreds of people up and down the New England coast. Named to pay tribute to the legacy of the S.S. Portland, the steamship was headed from Boston to Portland, Maine when the ship succumbed to hurricane-force winds, forcing wreckage to eventually come ashore and sink to the sea floor.

The strength of the massive storm was unparalleled, beginning on the evening of November 26, then gaining strength throughout the night and next day. It took about 36 hours for the storm to finally subside, but not before winds reached up to 72 Mph in Boston, likely much stronger on Cape Cod.

All 192 passengers and crew members of the S.S. Portland lost their lives to the sea that Thanksgiving weekend. As well, nearly another 40 other vessels also lost their crew members to the very same storm, and well more than 100 vessels either sank or wrecked. It wasn't until 2002, though, that researchers finally pinpointed the location of the S.S. Portland ship on the sea floor within the Stellwagen Bank National Marine Sanctuary. It still sits in the same spot today, about seven miles offshore, and not far from another smaller ship that was also lost to the storm at the same time. Some suspect that perhaps the two ships may have even collided during the worst of the storm.

Not only were lives and ships lost in the storm, but the Portland Gale storm also destroyed and washed away dozens of homes, damaged coastal railroads and took down electric and telegraph lines, making it difficult to get news out of the devastation. As well, the storm also damaged the Duxbury Pier, eroded beaches, and remarkably changed the course of the North River, affecting businesses and natural resources in the area.

While there are differing tales predicting what exactly happened to the S. S Portland and other ships during that fateful time, no doubt historians and locals will continue to recount the history of the region, including the lives and ships lost on the sea, as well as the lives forever changed by the Portland Gale on the shores of Cape Cod.