The Orleans Historical Society
Posted by Mark Washburn on Sunday, November 29, 2015 at 1:55 PM
By Mark Washburn / November 29, 2015
Comment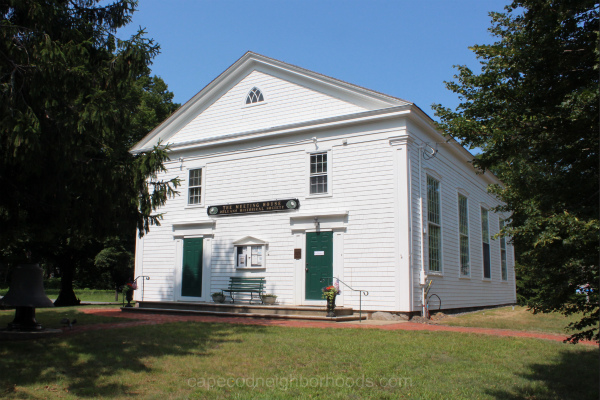 While most of us simply enjoying soaking in the beauty and history of Cape Cod, at least one group is working to preserve it for generations to come. The Orleans Historical Society takes an active interest in ensuring that locals and visitors never forget the historical attributes of the region.
With a new executive director in place, the Orleans Historical Society hopes to move the town's history into the future. In late 2015 the society announced that Gail Nessell Colglazier would take on a leadership position starting in 2016. Colglazier is the new executive director, and along with new and established board members she will likely lead the establishment of a master plan for the community to store and showcase historic relics in the future, as well as make some plans for expansion.
Already, the Orleans Historical Society is working with the Town of Orleans to lease, then later purchase the town annex, located close to the Meeting House. The Meeting House Museum is listed on the National Register of Historic Places. It currently houses the museum and is also used for cultural programs and to house special exhibits. The Orleans Historical Society currently has a vast collection of 19th and 20th century photographs, ships' logs, diaries and deeds. In addition, you will find locally produced artwork and Native American artifacts within the museum.
The Orleans Historical Society is also the force behind preserving the memory of the original CG36500. The society restored the Gold Medal Boat, made famous in 1952 when four crewmen used the boat to save the lives of 32 crewmembers of the tanker Pendleton, caught up in a ferocious storm. Remarkably everyone survived the ordeal, and the four Coast Guard crewmen were later presented with the Gold Life Saving Medal for their seemingly impossible rescue. No doubt the story will gain even more of a following when a major motion picture recounting the story is released in January 2016.
Along with helping to tell the story of the brave crewmen and preserving historic documents, artwork and stories, the Orleans Historical Society is also working to save additional attributes of the town. Right now, the society is working to help protect an 1800s era home from demolition. Altogether, the society aims to preserve Orleans history, while doing what it can to continue to address the needs of the local community from a historical perspective, by looking ahead to the future.