The Origins of the Cape Cod-style Home
Posted by Mark Washburn on Wednesday, November 17, 2021 at 4:29 PM
By Mark Washburn / November 17, 2021
Comment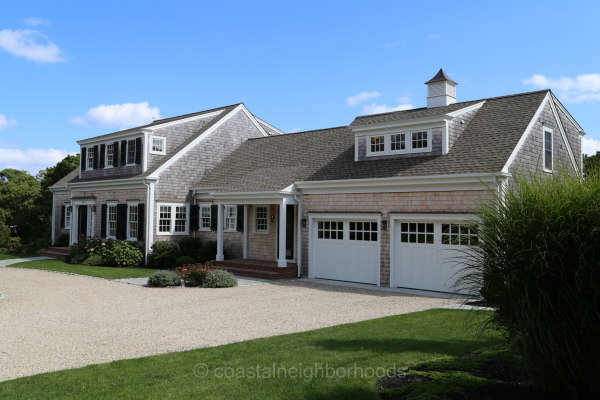 While it's still a popular home design, the Cape Cod-style home has actually been celebrated for centuries. These days it remains one of the most recognized home style in the nation.
The original Cape Cod refers to a home constructed from the late 1600s to the mid 1800s. This style of home was clad in shingles and oriented to be able to handle harsh weather conditions.
The interior of the Cape Cod was centered around its kitchen and large hearth, which was essential for warmth. The original Cape was more commonly a half or even a three-quarter Cape.
Early Cape Cod-style homes were easily recognized for their plain front and gabled roof. Much of the design was to help make the home more practical, especially to help ensure some of the early settlers were protected from the harsh winters of New England.
The steep roof helped drain rain off the home, and it also kept off snow. Functionality was the reason behind much of the home's overall design.
The 20th century brought in what's sometimes referred to as the Colonial Revival Cape. This type of home is often a symmetrical full Cape. It's common for this version of the Cape Cod to have some flexibility in its floor plan, plus its sometimes painted white and sits behind a matching white picket fence.
It's thought a Yale College president first coined the term "Cape Cod" when referencing homes he saw on a visit to Cape Cod in the early 1800s. However, the housing style had already spread throughout New England, an on to Ohio and Michigan.
As the home style moved west across the country, builders added more detailing. A bowed roof and small dormers were added to some of the homes.
Still, some of the earliest examples of the Cape Cod stayed relatively simple. Many of the Capes still standing today were built following WWII when families were in need of inexpensive housing.