The Oldest House in Chatham
Posted by Mark Washburn on Wednesday, June 24, 2020 at 5:53 PM
By Mark Washburn / June 24, 2020
Comment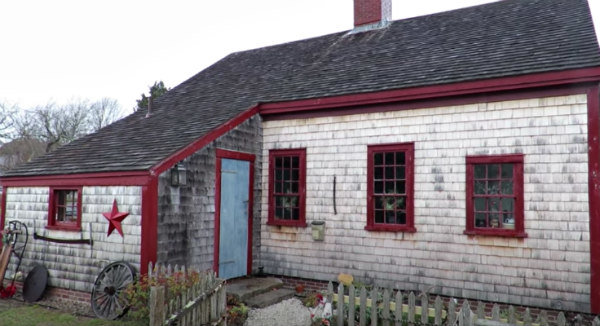 The oldest house in Chatham is about to get a new address and a new purpose. Believed to have been built sometime around the late 1600s to early 1700s, the old one-room home can be traced back to the son of the town's founder, William Nickerson.
After failed efforts to sell the property, the owner recently agreed to donate the oldest section of the home to save it from likely demolition. According to records, the home may have been built around 1700, but it was added onto several times, including in the early 1800s, the early 1900s and the 1920s.
Only the oldest portion of the home is being saved for now. It's been donated to the Nickerson Family Association.
Plans call for moving it from its current location on Shell Drive to the Nickerson Family Association campus. The campus already has several other significant town buildings, including existing homesteads and nearby homesteads that once belonged to other Nickerson family members.
The association is hoping grant money and fundraising efforts will pay for moving and restoring the home. The moving cost alone could top $100,000. Even if approved, those funds may not be available for another year.
The oldest portion of the home still has wide plank hardwood floors, a large fireplace for cooking and a beehive oven. Proponents hope someday the home will be open to the public as a way to showcase Chatham's history.
Because the home sits on private property right now, public tours would not be possible in its current location. The property also sits in a flood zone.
The owner of the home is now looking for a non-profit to take on efforts to save the 1800s portion of the home. That section of the home reportedly includes a fireplace, paneling, flooring and hardware dating back to the early part of the century.