The Nickerson Family Legacy Endures in Chatham
Posted by Mark Washburn on Tuesday, October 4, 2022 at 2:28 PM
By Mark Washburn / October 4, 2022
Comment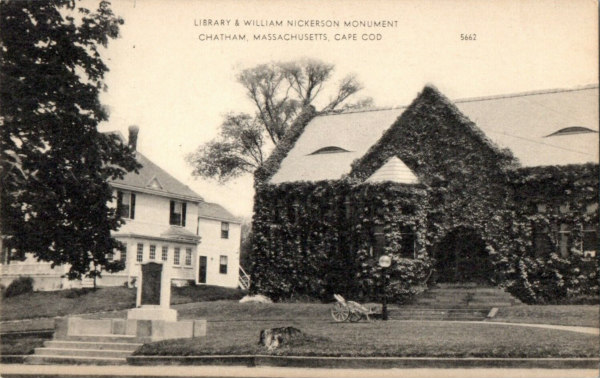 With ties to the Mayflower, the Nickerson family legacy endures to this day in Chatham. That legacy began in the mid 1600s when a man named William Nickerson arrived from England and became one of the first settlers in Yarmouth.
Nickerson ended up purchasing about 1,000-acres of land from the Monomoyick tribe on Cape Cod. He paid in coins, coats, axes, knives, and kettles.
The land deal, however, wasn't officially recognized by colonial authorities. Nickerson was able to retain about 100-acres of the land, and eventually he was able to purchase more land and ended up owning much of what we now call Chatham.
Nickerson built a homestead for his family near Ryder's Cove. His children grew up, had families of their own, and built homes in the same general area.
For about 25-years the Nickerson family was involved in farming and shell fishing. William Nickerson envisioned the area becoming a town, and it was eventually incorporated in the early 1700s. Called Chatham, the new town was named after an English seaport town.
Over time, the Nickerson family grew even larger, and accounted for a good percentage of the town's residents. Today, about half of the Nickersons out there can claim to be descendants of those who traveled on the Mayflower.
All these years later, William Nickerson is now sometimes referred to as "The Father of Chatham". Today, the Nickerson House serves as headquarters to the Nickerson Family Association.
The Caleb Nickerson House was built in the early 19th century and is now used as a living history teaching museum. Guided tours of the old homestead are available during the summer months during select days and times.
The home features a working beehive oven, an heirloom garden, and some artifacts from the period. Outside, a commemorative rock is dedicated to Squanto, who famously helped passengers of the Mayflower during their first winter on Cape Cod.